Christmas Collections 2019
Its that time of the year again and our Christmas collections are well under way . If you still havn't seen him then Santa is looking forward to meeting you at one of the locations listed below.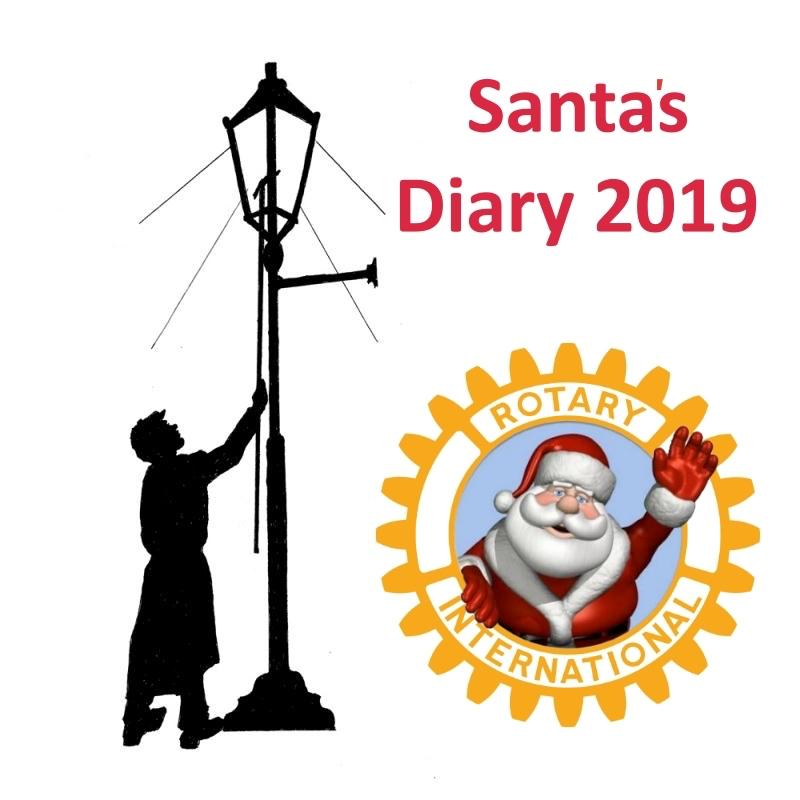 This is our collection schedule for December 2019
Last minute changes and more details will be notified using our Facebook page @lamplighters
Due to our licensing conditions the street tours will finish at 20:30 .We always strive to finish the route but the route may be modified at short notice due to traffic or weather conditions. For the same reasons we are unable to predict arrival times at any particular street.
| | | | | |
| --- | --- | --- | --- | --- |
| Date | Day | Location | Start | Finish |
| 1st | Sunday | Shaw Road Christmas Festival | 12:00 | 17:30 |
| 2nd | Monday | George and Dragon street tour | 18:30 | 20:30 |
| 3rd | Tuesday | Shaw Road street tour | 18:30 | 20:30 |
| 4th | Wednesday | Norris Bank/Norris Hill street tour | 18:30 | 20:30 |
| 5th | Thursday | Morrisons Bredbury | 10:00 | 18:00 |
| 6th | Friday | Tesco Burnage | 10:00 | 18:00 |
| 7th | Saturday | Morrisons Cheadle Heath | 10:00 | 18:00 |
| 8th | Sunday | Tesco Portwood | 11:00 | 17:00 |
| 9th | Monday | Stockport Town Centre | 10:00 | 18:00 |
| 10th | Tuesday | Tesco East Didsbury | 10:00 | 18:00 |
| 11th | Wednesday | Moortop street tour | 18:30 | 20:30 |
| 12th | Thursday | Morrisons Cheadle Heath | 10:00 | 18:00 |
| 13th | Friday | Morrisons Bredbury | 10:00 | 18:00 |
| 13th | Friday | Cherry Tree Romiley street tour | 18:15 | 20:00 |
| 14th | Saturday | Stockport Town Centre | 10:00 | 18:00 |
| 15th | Sunday | Tesco Burnage | 10:00 | 16:00 |
| 16th | Monday | Natwest Bank Underbank | 10:00 | 13:00 |
| 16th | Monday | Stockport Town Centre | 10:00 | 18:00 |
| 16th | Monday | Ash Tearoom street tour | 18:30 | 20:30 |
| 17th | Tuesday | Morrisons Bredbury | 10:00 | 18:00 |
| 17th | Tuesday | Bosden Farm Offerton street tour | 18:30 | 20:30 |
| 19th | Thursday | Morrisons Cheadle Heath | 10:00 | 18:00 |
| 20th | Friday | Morrisons Bredbury | 10:00 | 18:00 |
| 21st | Saturday | Tesco Burnage | 10:00 | 18:00 |
| 22nd | Sunday | Tesco East Didsbury | 11:00 | 17:00 |
| 23rd | Monday | Tesco East Didsbury | 10:00 | 18:00 |