Santa Visits Wishaw
Wed 18th December 2019 at 5.45 pm - 7.35 pm
Santa, and some Rotarian helpers, will tour Wishaw spreading Christmas Spirit and raising funds for various charities. Details of route and stopping places are given below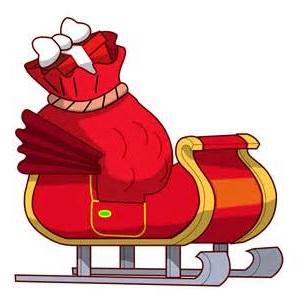 Santa's Route
Once Santa start moving this map will clear and you will see his progress as he makes his way aling his route. See below for his stops.

Wednesday, 19
th
December – Wishaw
Santa will be at our start point,
the car park of Tesco Express, Coltness Road
from 5.45pm until approx. 6pm.
Travelling on Coltness Road and
North Kilmeny Crescent to Stop No. 1
Santa will be at Newark Drive lock ups from
6.10pm leaving 6.25pm (timing approximate)
Travelling on Newark Drive, Innerleithen Drive,
Kilmeny Crescent, Traquair Drive and
Stobo Street to Stop No. 2
Santa will be at Greenlaw Avenue lock ups from
6.40pm leaving 7.00pm (timing approximate)
Travelling on Greenlaw Avenue, Coltness Road,
Waverley Drive and Dryburgh Road to Stop No. 3
Santa will be at Melrose Crescent
(opposite the swing park) from
7.15pm leaving 7.35pm (timing approximate)
This evening Santa was assisted by seven Rotarian "little helpers". We were overwhelmed by the, approxiamtely, 200 youngsters waiting for Santa at our first stop! While this was marvellous, it led to Santa's journey being delayed and our apologies to everyone who had to wait, in the cold, for him. Once again, Santa handed out sweets and lots of photographs were taken with him on his sleigh. A fantastic, £180.00 was raised for local charities.
£150.00 had been raised in Motherwell on the 16th.
With the addition of funds already raised, the Rotarians donated £500.00 each to St Andrew's Hospice and Lanarkshire Cancer Care Trust.
Out thanks to the communities in Motherwell and Wishaw for their fantastic support.