Support for Herriot Hospice Homecare
President Susan Rogers has chosen Herriot Hospice Homecare as her principal charity for her year in office.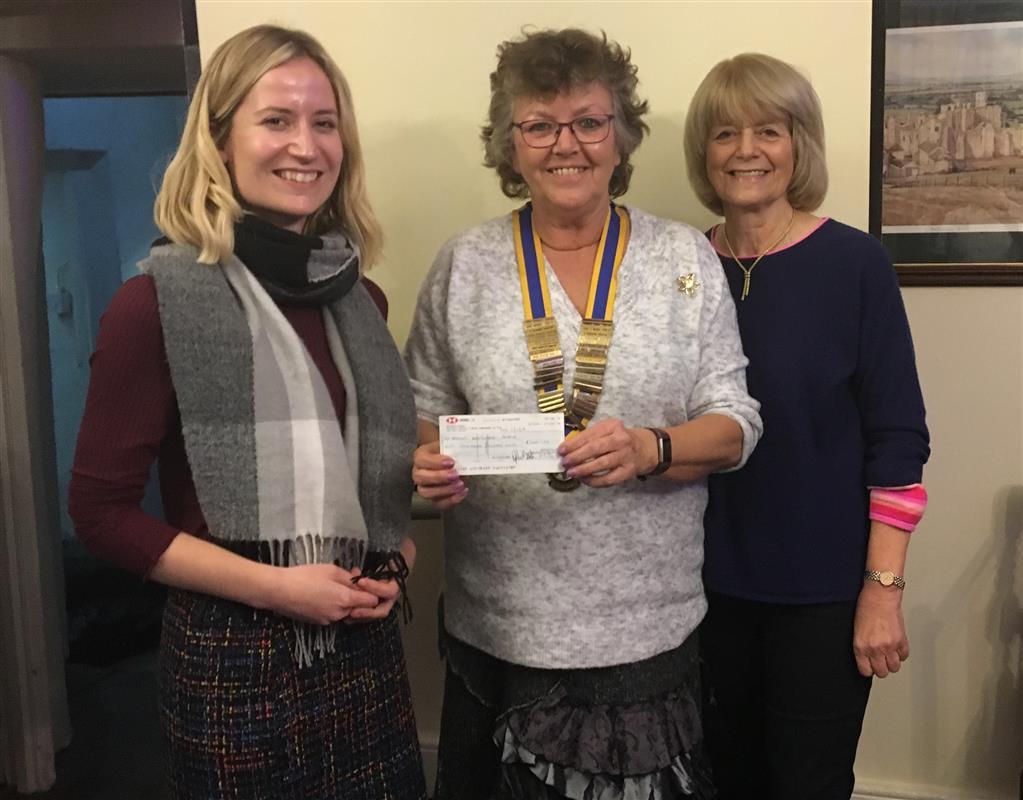 Head of fundraising for HHH, Lucy Turner, together with Rosie Page, the charity's patron and daughter of Alf Wight, gave an insightful talk on the role and works of the charity to a meeting of Wensleydale Rotary on 28th October 2019. Afterwards, they were presented with a cheque for £1,000.
Members of the club have also been supporting the charity by helping at several events and initiatives, including marshalling for the sponsored Walk for Herriot in July, and for their North Yorkshire Colour Rush in Ripley, which involved dousing participants with coloured powder!