Young Chef Competition
Wed 22nd January 2020 at 17.30 - 21.30
The Rotary Young Chef competition will take place on 22nd January 2020 at the Quantock Restaurant, of Bridgwater and Taunton College. For details on how to enter, read on....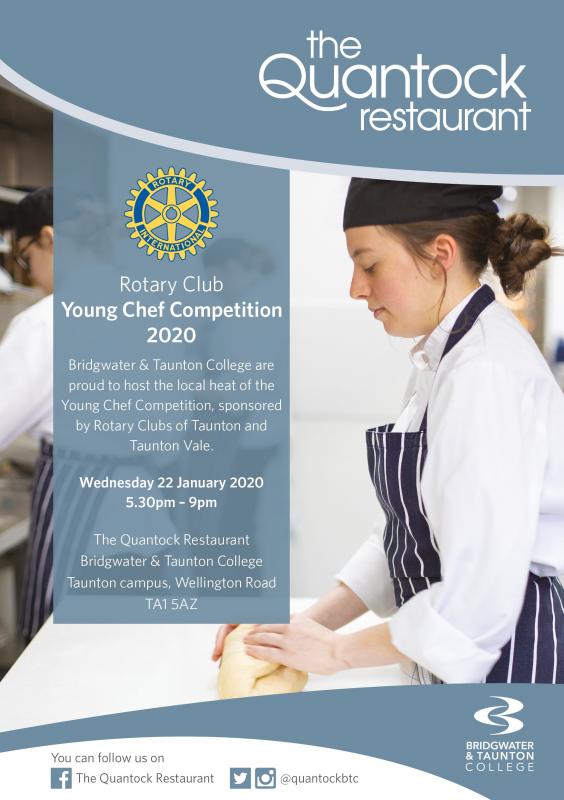 The Rotary Club of Taunton and Taunton Vale are proud to announce their support for the Rotary Young Chef competition for 2020.
This well-established National Young Chef competition aims to develop culinary skills, time management and the ability to cope in a demanding situation.
The competition is open to young people between the ages of 11 and 17 years, many of whom receive support and encouragement from teachers and parents. Participants are required to prepare a healthy three course meal in two hours for two people with a budget of just £20.00.
The competition will be hosted by Bridgwater and Taunton College in their professionally equipped Quantock restaurant and kitchens which are located on the Wellington Road in Taunton. The heat will be judged by a panel of industry professionals and the winner will go on to compete at a Regional level.
If you would like to find out more or enter the competition contact the Rotary organiser, Patrick Berry by clicking the link below.