The Vacuum Biopsy Machine - Cheltenham Hospital Oncology Unit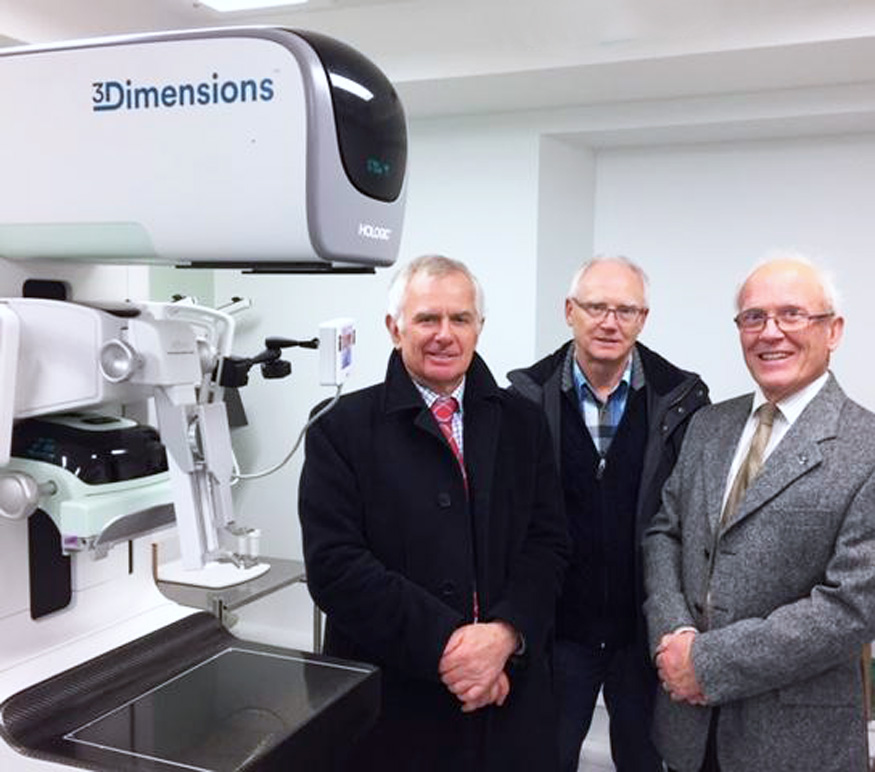 It took a long time coming, but finally the Vacuum Biopsy Machine that we helped to fund through our Sporting Dinner a couple of years ago is now in situ at the Breast Clinic in Cheltenham  and mighty impressive it is too!
IPP Adrian, President Mike and myself journeyed over there to see it, hear what it can do (don't ask me, ask Mike!) and leave knowing that we will be helping the, on average, 30,000 patients the Clinic attends to each year, their borders of operation stretching throughout Gloucestershire and out to Chepstow and the South Cotswolds.
As you see, a very impressive board has been put up outside the treatment room acknowledging our donation, so well done Club, to me it's a job well done and, at last, a very satisfactory outcome!
Past President Steve Markham