A Christmas Party for Young Carers
Each year the Club entertains some 30 to 40 young carers to a party at Christmas time.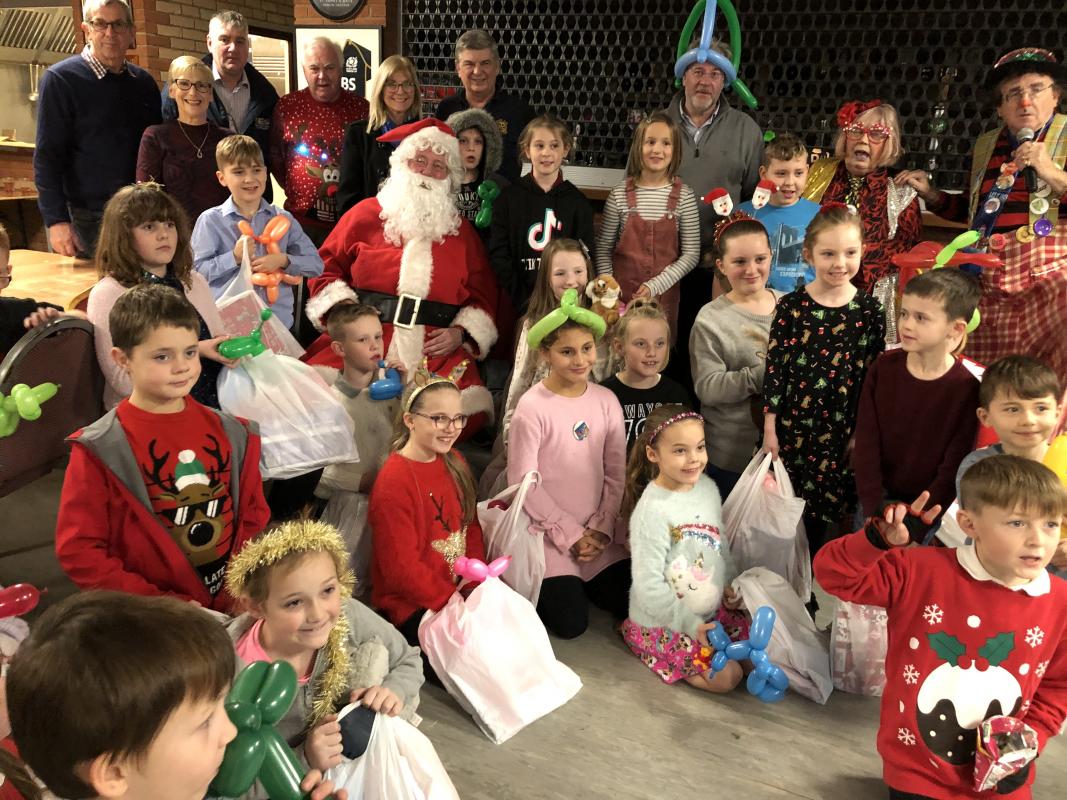 Young Carers Christmas Party, 11 December 2019
Each year the Rotary Club of King's Lynn organises a Christmas party for young carers in the King's Lynn area. This year some 30 young carers were entertained by Razz the Clown and his helper Pearl. And of course Father Christmas was there to give each of them a present. The sandwiches, sausage rolls, jellies and cupcakes disappeared in no time. The childen all had a wonderful time. The party was held at the West Norfolk Rugby Club and funded by a collection taken on 6 and 7 December at the Tesco Hardwick Store. The Rotary Club is grateful to all those who contributed, to Tesco for allowing us to collect and to the Rugby Club for hosting the event.
Photo: Children from the West Norfolk Carers Group, Father Christmas, Razz the clown, Pearl, Rotarians and other helpers.