HANDOVER NIGHT. 6.45 for 7 pm BY VIDEOCONFERENCING.
Mon 6th July 2020 at 6.45 pm -
President Philip Dinn formally handed over to President Steve Timms. Plus a video talk on "Must-Sees of Cambridge" by a Green Badge Guide. (Fuller details below.)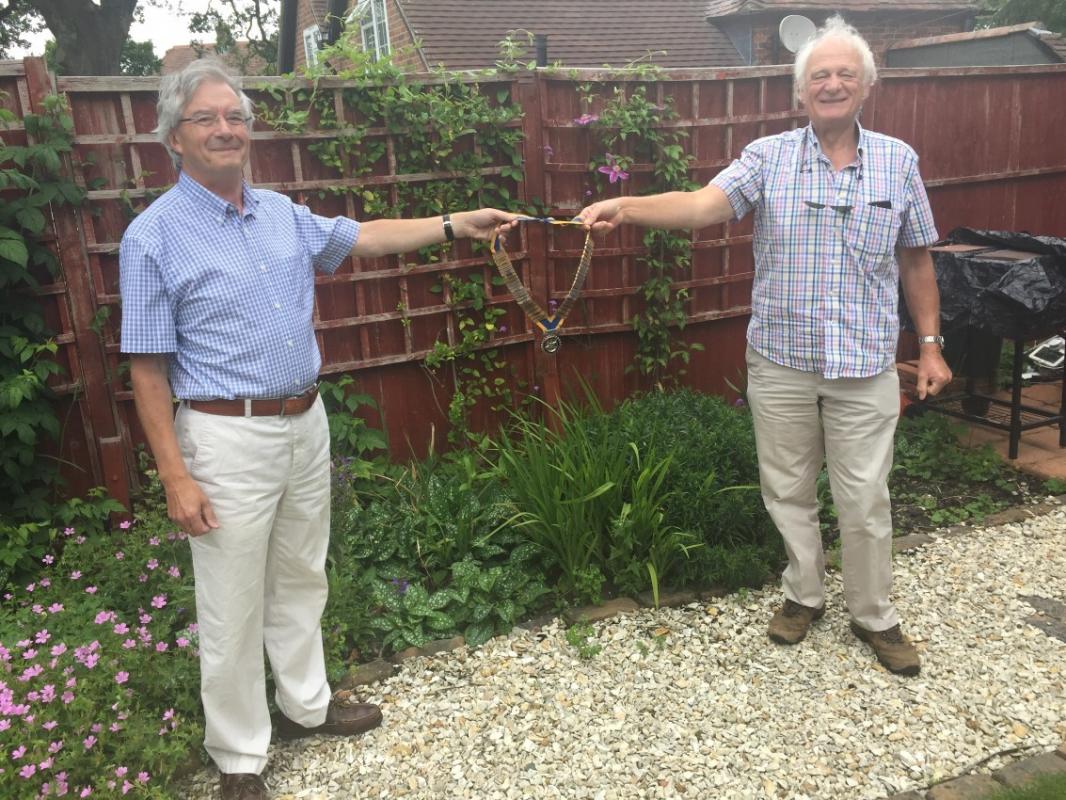 Club members please log in for more information.
Prior to the Presidents' Handover evening there was an informal handover of the New Forest Rotary's Chain of Office from Outgoing President Philip Dinn to Incoming President Steve Timms. (See photo above). Administratively of course the role had handed over on 1 July but for cororoviris reasons things were a little unusual this year.
On Monday 6 July (normally a Family and Friends evening) we saw the hand over zoom night starting with a fascinating online presentation by Murray Jacobs a Cambridge Green Badge Guide. The final presentation from Philip as outgoing President was to award the Mac Davidson award to the person who has personally helped the President during their term of office. President Philip said. " One of the greatest pleasures that I have had, has been to nominate charities, work with them and identify projects that could then attract District Grants. That needed the initial funding, and in our case, the Annual Golf Day has been a major event. So, I award the Mac Davidson award to Nigel Calvert in recognition for his tremendous input in raising those funds". This was met with obvious approval to all present.