Coronavirus Emergency Response
During this time of Coronavirus, the Rotary Club of Staines will be a community board where people can look for advice, find essential services and volunteer or find volunteers to assist our community through this emergency.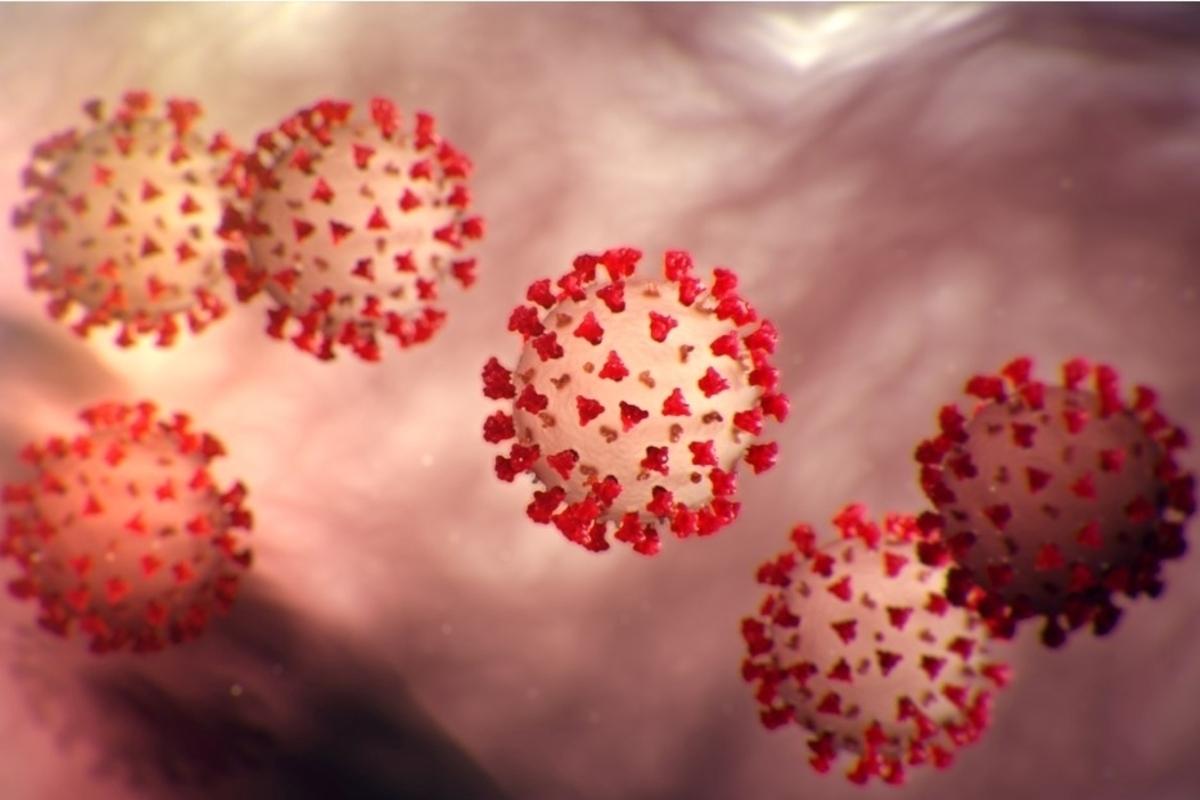 Coronavirus Emergency Response
We are Rotary Club of Staines and this is what we do.
Rotary is a global network of 1.2 million neighbours, friends, leaders, and problem solvers who see a world where people unite and take action to create lasting change across the globe, in our communities, and in ourselves.
What we do
Rotary members believe that we have a shared responsibility to take action on our world's most persistent issues. One of those responsibilities is to fight disease.
During this time of Coronavirus, the Rotary Club of Staines will be a community board where people can look for advice, find essential services and volunteer or find volunteers to assist our community through this emergency. Much of our work is carried out through our partners, volunteers and charities we work closely with and people like you who are prepared to give 'Service above self' and are willing to help people in need.
Things we all should be doing:
Spreading the word, remind everyone what the advice is.
Thanking those who help us
Volunteering
Being Inspirational
Daily exercise
Message from Spelthorne Council
Contacting the NHS
NHS Advice
Rotary Club of Staines
Our community is stronger and more resilient the more we work together.
Our members are proactively supporting our community using their skills, time expertide and energy.
From time to time we will be calling on the wider community to spread the word and to give assistance where possible.
Ekaterina Moteva, President, Rotary Club of Staines
Spreading the Word
Government Advice
Everyone must stay at home to help stop the spread of coronavirus. Congregating in groups of 3 or more is not permitted.
You should only leave the house for 1 of 4 reasons:
Shopping for basic necessities, for example food and machine, which must be as infrequent as possible.
One form of excercise a day, for example a run, walk or cycle - alone or with members of your household.
Any medical need, or to provide care orv to help a vulnerable person.
Travelling to and from work, but only where this is absolutely cannot be done from home.
Thank You
All of us know someone who, during this time, has gone out of their way to help others; be it essential services, volunteer services, strangers or friends helping others - let us remember to thank them.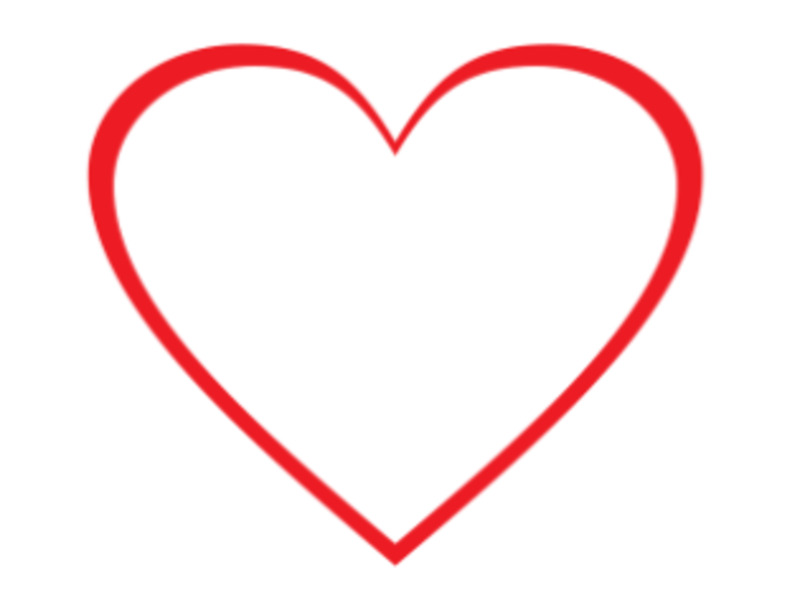 We at the Rotary Club of Staines have come up with our image of inspiration. We are encouraging everyone to have on their window an outline of a heart and a short message, like:
Thank you - to the volunteer who brought me my medicines.
Thank you - to the Foodbank (name the foodbank) that helped me in my time of need
Thank you - to the shop (name the shop) who delivered my groceries.
Thank you - to the delivery service that brought my package.
We're sure you have a few people and organisations you want to thank.
Be Inspirational
Children across the country are placing rainbows in the windows of their houses to help keep others entertained during the coronavirus outbreak.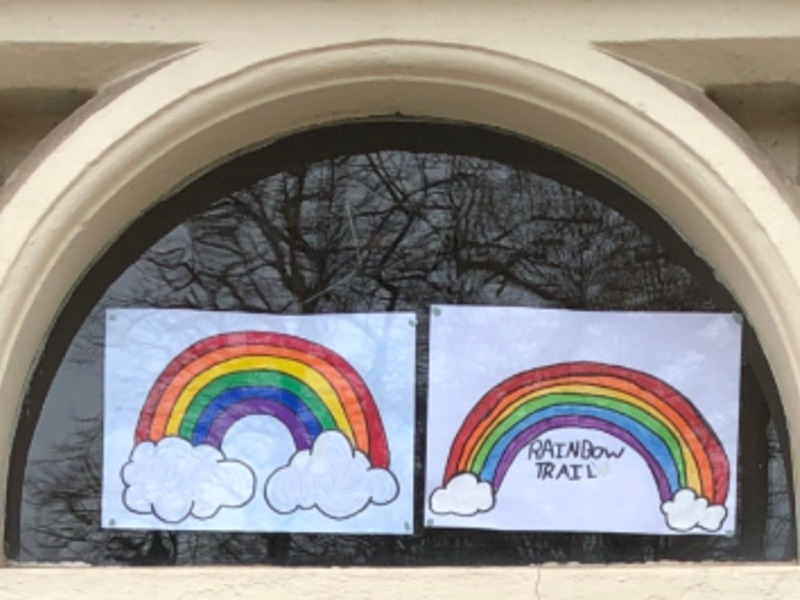 The youngsters have been asked to colour in templates of rainbows or draw their own and display them by their schools.
The rainbows are then used as a tool to entertain children as they go on their daily walks with their parents. The movement has been dubbed "The Rainbow Trail".
Donna Corcoran, 40, from Coventry, praised the movement and said it was a real highlight for her sons, seven-year-old Rourke, six-year-old Quinn and two-year-old daughter, Pearl.
She told Sky News: "It started with one of the reception teachers at my kid's school. She sent home a template with every child in our school so all them have been playing rainbow I-Spy with their parents on their walks.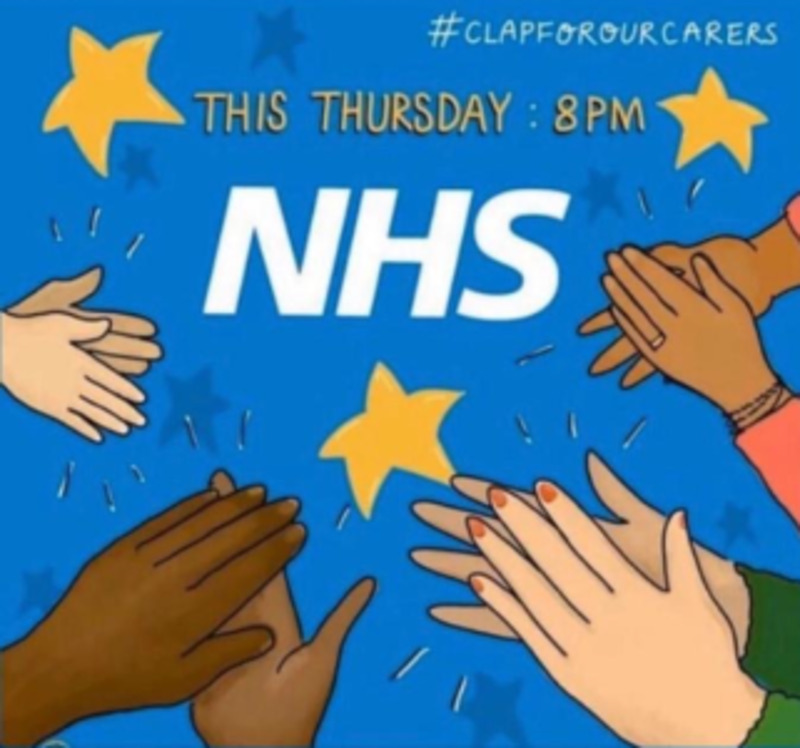 Clap for our carers and applaud the NHS is a great way to demonstrates our feeling for those that give front line service. It can take place from your front door, balcony, wherever you like at 8pm every Thursday until the end of the pandemic.
As one paramedic said "When I heard the clapping and realised it was for me and all my colleagues it made me feel ten feet tall …. everyone who clapped cared about me."
Volunteer
For those who wish to volunteer we recommend you contact Voluntary Support North Surrey via their website voluntarysupport.org.uk. From time to time the Rotary Club of Staines will be looking for volunteers if you check with us to see our special needs projects.

Coronavirus - Covid-19
Please follow the link to the form which will help us connect you to voluntary groups helping the people in your community:
Volunteer in Runnymede Volunteer in Runnymede
Volunteer in Spelthorne Volunteer in Spelthorne
Volunteer in Surrey Heath Volunteer in Surrey Heath
Donations of food and money
You may wish to make a donation of food or money to your local foodbank - contact details here. Here is a list of local groups known to us who are helping local people with practical support and need volunteers. For more information please get in touch with info@voluntarysupport.org.uk.
Daily Exercise
Abi Millar, Freelance Journalist writes:
"The government have announced new measures to contain the spread of coronavirus which include telling people to only leave their house for exercise once a day. With gyms closed and events cancelled, many of us will be exercising at home in the coming weeks.
If you're currently stuck at home, you may be feeling demoralised about what this will mean for your fitness. Whether you were training for a marathon (which has subsequently been cancelled) or enjoy working out at the gym (which has been closed until further notice), it can be tough to think of putting your usual routine on hold.
Even if you're not much of a fitness fan, you may baulk at the prospect of staying indoors for a few weeks while barely raising your step count. Exercise is vital for our mental and physical health and is arguably more important than ever during periods of self-isolation.
It's important to set goals, big and small, and to schedule your workouts. Routine is important here. Elliott Upton advises planning your workouts for first thing in the morning, so you can get them out the way before the day's distractions kick in, while Vicki Anstey suggests setting an alarm for two-hour intervals.
"Set yourself a 20-minute movement session three times a day - this will help break the day up and make limited resources go further!" she says. "Go up and down the stairs, use a box or ledge to perform step-ups, etc."
Finally, if ever there was a time to apply the power of positive thinking, this is it. David Wiener suggests reframing the situation - seeing it less as a blow to your fitness, and more as a chance to switch things up and progress".
See Abi's full article here https://patient.info/news-and-features/how-to-exercise-at-homein-isolation
If you have any medical condition check with your Doctor before commencing any exercise.
Message from Spelthorne Council
We are working hard to help staff and residents stay well during the outbreak of Coronavirus.
We are in regular contact with partners including Public Health England, Surrey County Council and neighbouring borough councils to ensure information and advice is shared with residents in a timely manner. Here is a summary of some of the steps we are taking.
What to do if you need medical help
If you need medical help for any reason, do not go to places like a GP surgery, pharmacy or hospital.
If you have symptoms of coronavirus (a high temperature or a new, continuous cough), use the 111 Coronavirus service.
If you need help or advice not related to coronavirus:
For health information and advice, use the NHS website, LIVI or your GP surgery website.
For urgent medical help, use the NHS 111 online service – only call 111 if you're unable to get help online.
For life-threatening emergencies, call 999 for an ambulance.
Read more advice about getting medical help at home go to: https://www.nhs.uk/conditions/coronavirus-covid-19/getting-medical-help-at-home/
NHS Advice
Do:
Wash your hands with soap and warm/hot water often - do this for at least 20 seconds.
Use hand sanitiser gel if soap and water are not available.
Wash your hands as soon as you get back home.
Cover your mouth and nose with a tissue or your sleeve (not your hands) when you cough or sneeze
Put used tissues in the bin immediately and wash your hands afterwards.
Don't:
Do not touch your eyes, nose or mouth if your hands are not clean.