Covid-19 Appeal for Grants to local Volunteer Groups
The Stroud Rotary - Covid-19 Fund has delivered small grants QUICKLY and without any admin costs to local community and volunteer groups as well as small charities SPECIFICALLY to deal with Covid-19.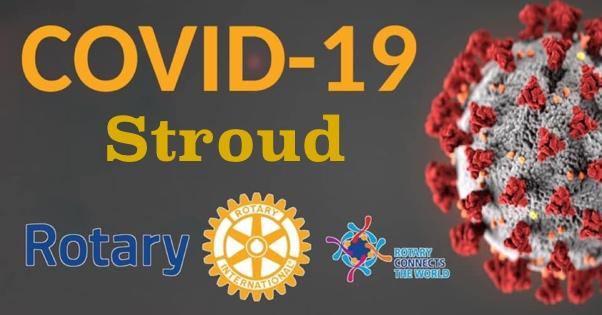 We have had to cancel some major fundraising events planned over the coming months and we recognise that this will also be the position for many other local charities and community groups.
We have therefore launched an Appeal
Every penny raised has gone to local groups and small charities directly involved in helping our communities.
Thank you for your support to our Appeal
£100 Grants paid from the Covid-19 Appeal
Longtable
The Marah Trust
Sasha Evans (Hand cream)
Stroud branch of Cotswold Scrubs
Dursley Srubs
Thank you for all you are doing and keep safe