In coming President Elect
In coming Club President Elect - Dr Mike Moore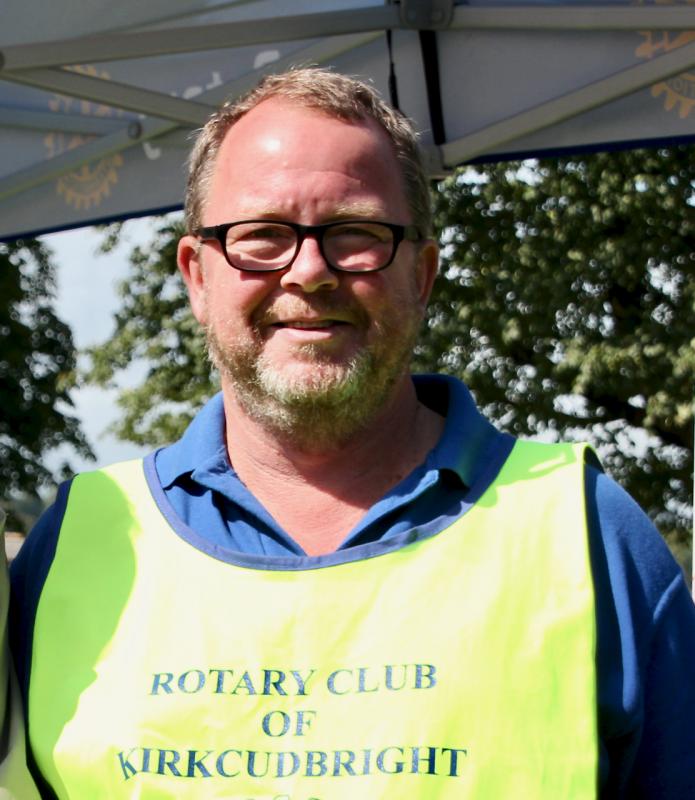 In coming Club President Elect - Dr Mike Moore
Self Portrait - Dr Mike Moore

Born 1955 in the seaside town of Bangor, Co. Down. Main interests during school years were swimming and rugby, eventually representing Ulster and Queen's University Belfast, swimming freestyle and butterfly and playing water polo.
Married Steph, my childhood sweetheart, in 1976. We have 3 children, all grown up. Two girls, Dawn and Cara, living in Cardiff and Ben still in Gloucestershire.
Qualified in Medicine in 1980 and, after general training in Ulster, we first discovered Kirkcudbright in 1983, when I became Assistant to Dr Peter Pearce. Neither of us will ever forget our first view of the town and harbour as we drove down from the old A75, passed Merse House, crossed the bridge and arrived for my interview at the Health Centre, temporarily located in the old Academy Hostel in St Mary's Place during refurbishment of the Health Centre and Cottage Hospital.

Since then, we've lived again in N. Ireland, then back to Kirkcudbright during the 1990s, when I first became a member of Rotary. I left General Practice and became a government medical adviser in 1995. A career move to the Ministry of Defence took us to Tewkesbury in Gloucestershire in 2000, where I became Head of RAF Medico-legal Services in 2005
On retirement in 2015, we were drawn back to Dumfries and Galloway and I rejoined the Rotary Club of Kirkcudbright.......
Little did I realise what was in store for me.