It is with great sadness that we record the death of Past President David Estcourt who passed away on 13th December 2019 at the age of 83.
David was a longstanding member of the Rotary Club of North Fylde; joining in1989. He was a keen advocate on the benefits and work of the Rotary Foundation, serving for many years as our club Foundation Chairman and on the District Foundation Committee. His familiarity with Matching Grants assisted many projects throughout District 1190. He was instrumental in an overseas project involving the Rotary Clubs of Blackpool, North Fylde and Eshowe in KwaZulu Natal to provide classrooms and toilets in a rural school.
During his time at North Fylde David served in many capacities including President and for many years acted as Club Secretary and archivist. A Paul Harris Fellowship was followed by a Paul Harris Sapphire award in recognition of his many years of diligent service.
David grew up on the Fylde coast, a 'sandgrown'un'. He attended Arnold school in Blackpool before studying Natural Sciences at Manchester University. Following graduation he joined the family paper making business based in Darwen and later joined Reed International, paper manufacturers, which included a period based in Norway. Returning to the UK and the Fylde coast, David became a member of North Fylde. A few years later his job moved him to Ottery St Mary in Devon where he transferred to the local Rotary club. On retirement David returned to the Fylde coast and immersed himself in a study of horticulture and his love of gardening.
Only in the last few years when he was dogged by poor health due to respiratory problems did he step back from full involvement in Rotary activities. He is survived by his wife Mavis, three children and five grandchildren.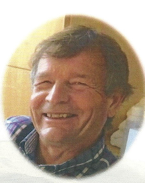 Bryan John Rhodes PHF
Rotary Club of North Fylde
It is with great sadness that we record the death of Past President Bryan Rhodes who passed away on 4th March 2020 at the age of 70. He leaves his wife Susan, children Pollyanna and Spencer and 4 grandchildren.
Bryan grew up on the Fylde coast where his father was a poultry farmer. He attended Giggleswick School before studying Pharmacology at Manchester University. He spent his working life as a Pharmacist and owned his own business. Family always came first, but his enthusiasm and support for Rotary came a close second. At other times he was a keen sportsman and enjoyed golf, fell walking (often with his black Labrador dog) skiing, cycling and sailing.
A former member of Round Table, Bryan joined the Rotary Club of North Fylde in 2001. His loyalty and involvement were exemplified by being presented four times with the 'Rotarian of the Year' award. Bryan was President in 2006-7 and in the following years was the long serving Club Service Chairman. He understood that fellowship was the backbone of the club and fostered an esprit de corps.
Bryan was first diagnosed with Prostate Cancer 8 years ago and he will be remembered for the amazing fortitude and strength with which he dealt with the illness. He endured endless pain and hospital procedures, and had 13 surgical operations, which he joked should qualify him for an entry in the Guinness Book of Records. Bryan never complained and made a great effort to continue with life as normal, including attending Rotary meetings which he sometimes had to retire from early. He sadly eventually lost his brave fight against cancer and died at Trinity Hospice, Blackpool on 4th March with his wife Susan at his bedside
Bryan injected enthusiasm, energy and humour into all the many Rotary activities he was involved in. His will be a great loss to his family and friends and to the members of the Rotary Club of North Fylde.