This was the eighth Open Gardens Event organised by the Rotary Club of Stockport Lamplighter but was our first and hopefully only virtual event.
We started in 2012 with twelve private gardens and continued until 2017 when we decided the gardeners deserved a year off. Click on the video play button below to see the video tour.
The event was warmly welcomed back by the Heatons community in 2018 and had grown into a much more community based event with local shops , allotments , clubs and a wine bar getting involved.
In 2019 the Open Gardens Event raised over £3500 in programme sales which went to local charities .
Unfortunately this year due to the Covid situaion fund raising by means of programme sales was not possible . Over the last few years the club has raised around £10,000 a year for a variety of charities . The main fund raising events being the Santa Collections , Open Gardens and the Swimathon . The two latter events have had to be cancelled this year so our funding is likely to suffer accordingly. By means of our donations link we did however manage to raise circa £800.
We worked with our friends from Sustainable Living in the Heatons who arranged the professional videos and a ZOOM presentation on the afternoon of the 17th May . Clicking on the image below will take you to the SLH website.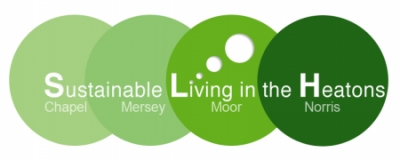 This years videos were obviously made observing social distancng measures , you may also like to see a short (2 minute) video slideshow of the last years event , complete with people !!
The Lamplighters and SLH would like to thank Julian Wadden Estate Agents for their continued support and their contribution towards the video costs.