Family and Friends with an entertaining Speaker
Mon 7th September 2020 at 7.30 pm -
A Zoom meeting.Speaker Miranda Pender "The Perils of Researching your Family. A witty talk with Miranda - who accompanies herself playing the Guitar.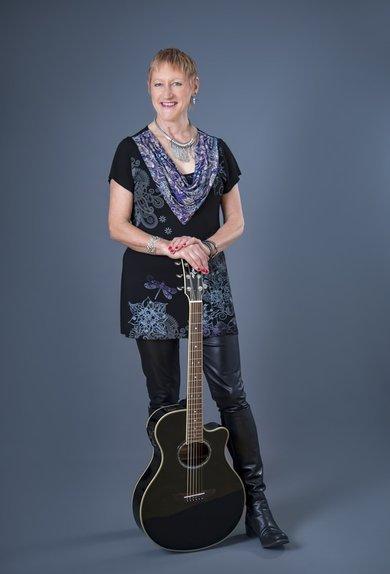 aka LIFTING THE LID
The darkly comic aspects of researching family history
– stories and songs of love, loss, jealousy, betrayal, revenge…..often funny, sometimes poignant, occasionally shocking.
A forebear deported to Australia for sheep-stealing can, after a couple of hundred years, acquire a certain raffish glamour, but
how do you feel if the uncomfortable truth you discover is closer to the present day?
Woven around
some of the more bizarre stories unearthed from my family history,
this set of songs is illustrated .