Weird Fish Lady - Books for Schools
Gloria Barnett's talk to the Club has resulted in donations of her books being given to all the Primary Schools in our area.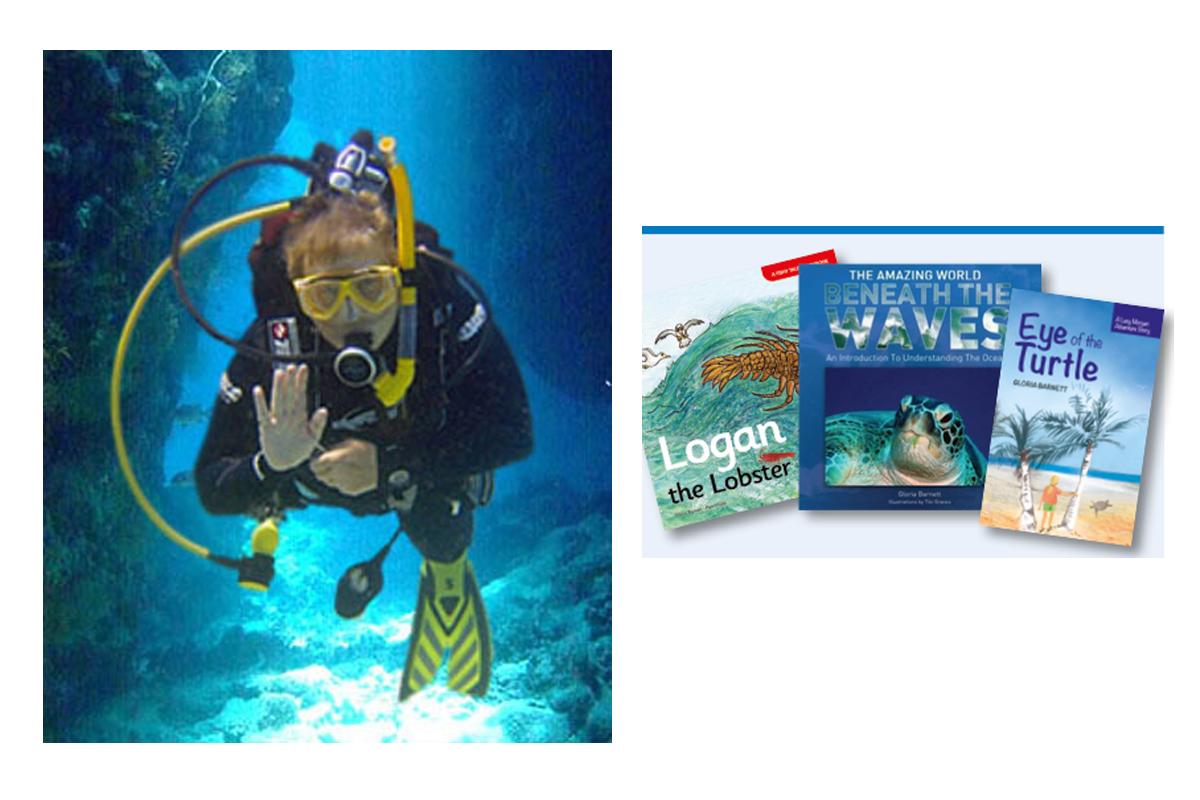 The Weird Fish Lady
On the 30th July club members were treated to a fascinating, educational talk and digital presentation by Gloria Barnett otherwise know as the Weird Fish Lady. Gloria is an author, international speaker, and advocate of taking care of our ocean environment. It resonated with the warning given by Sir David Attenborough recently of how essential it is that the oceans of the world, and all the wonders they contain, should be carefully preserved for future generations. Gloria requested that in lieu of a fee the club should purchase her books aimed at primary school children, and donate them to local Primary Schools. Primary Schools at Ingleton, Kirkby Lonsdale, Arkholme, Wray, Hornby, Bentham, Melling, Holme, Caton, and Tatham Fells have already received their copies, and we are awaiting a further order to supply our remaining schools. Each school has or will be supplied with copies of the following 3 book, "The Amazing World Beneath the Waves", "Eye of the Turtle", and "Logan the Lobster".