Purple crocus corms delivered to school
Mon 12th October 2020 at 12.00 pm - 1.00 pm
A box of 850 purple crocus corms has been delivered to Llantwit Major School to be used in an environmental project. Watch this space ....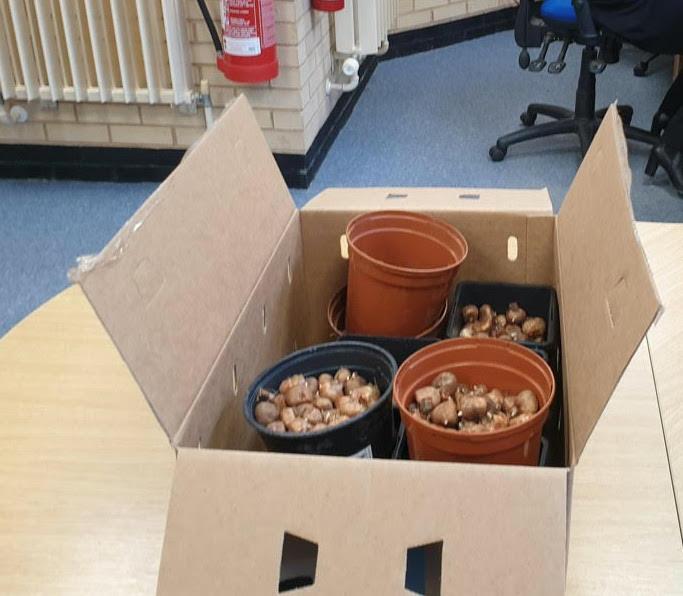 Spring each year sees a beautiful purple carpet of crocus blooming in many communities across Great Britain and Ireland thanks to the Purple Crocus Corm planting to raise awareness of the Rotary fight for a polio free world.
Planting the purple crocus corms by Rotary and many community groups is a great way of getting active, having fun and talking to lots of different people about the need to eradicate the life threatening and disabling polio virus.