Since before the current Covid Crisis (remember the time?) Rotary Morden, in collaboration with Rotary Callington, Cornwall embarked on a WaSH (Water, Sanitation and Hygiene) project at a ward secondary school in Northern Tanzania - in the Kilimanjaro region.
The original idea, initiated by then International Officer, John de Ronde was to rebuild or refurbish, with local craftspeople, two toilet blocks and to create a hand-wash facility next to the toilets so students did not have to walk 100 metres to a stand-pipe to wash their hands.
The hand-wash facilty came to fruition thanks also to the Morden Little League (MLL) and their supporters. With MLL president Andy Butcher's voluntary help and that of his son, Joe Butcher and friend, Conor Fanning, we finished this part of the project in February, 2020.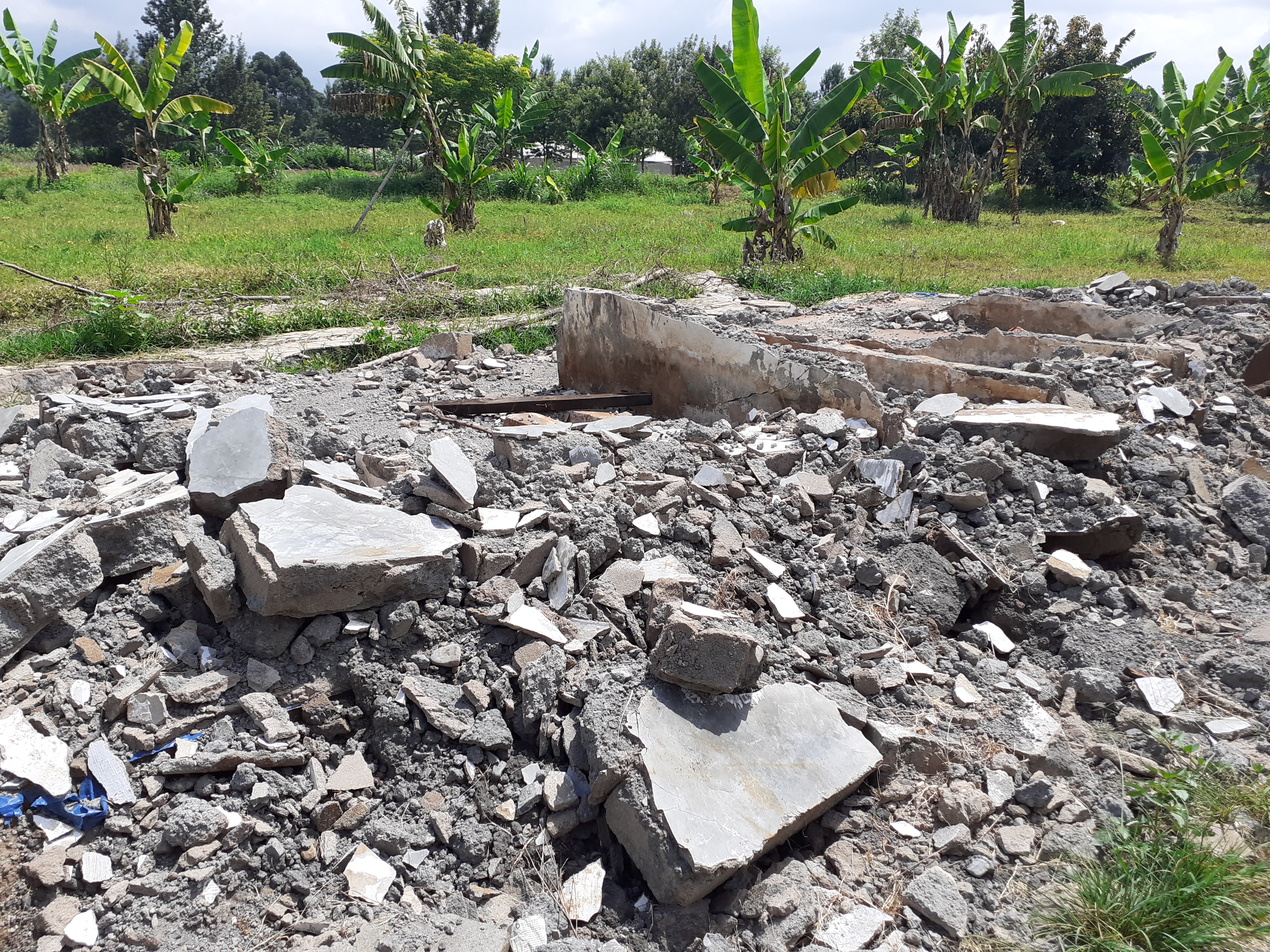 Meanwhile, in November 2019 one of the exisiting toilet blocks, the boys', which we had hoped to rebuild or refurbish, collapsed into its own pit (ruins pictured) after some heavy rains - a fairly common occurance in Tanzania! This put the rebuilding programme on hold until we could assess the next steps.
Now, as of September 2020 we have initiated those steps; to start rebuilding with gratefull thanks also to RC Moshi, here in Tanzania, who have agreed to oversee the project. More news coming soon!
John de Ronde, President, RC Morden