ALTHOUGH a relatively small contribution, Seaford Rotary has each year donated towards the 'End Polio Now Campaign'. At the Rotary District Council meeting held on Saturday 31st October 2020, Seaford Rotary was one of 14 Clubs who received a certificate.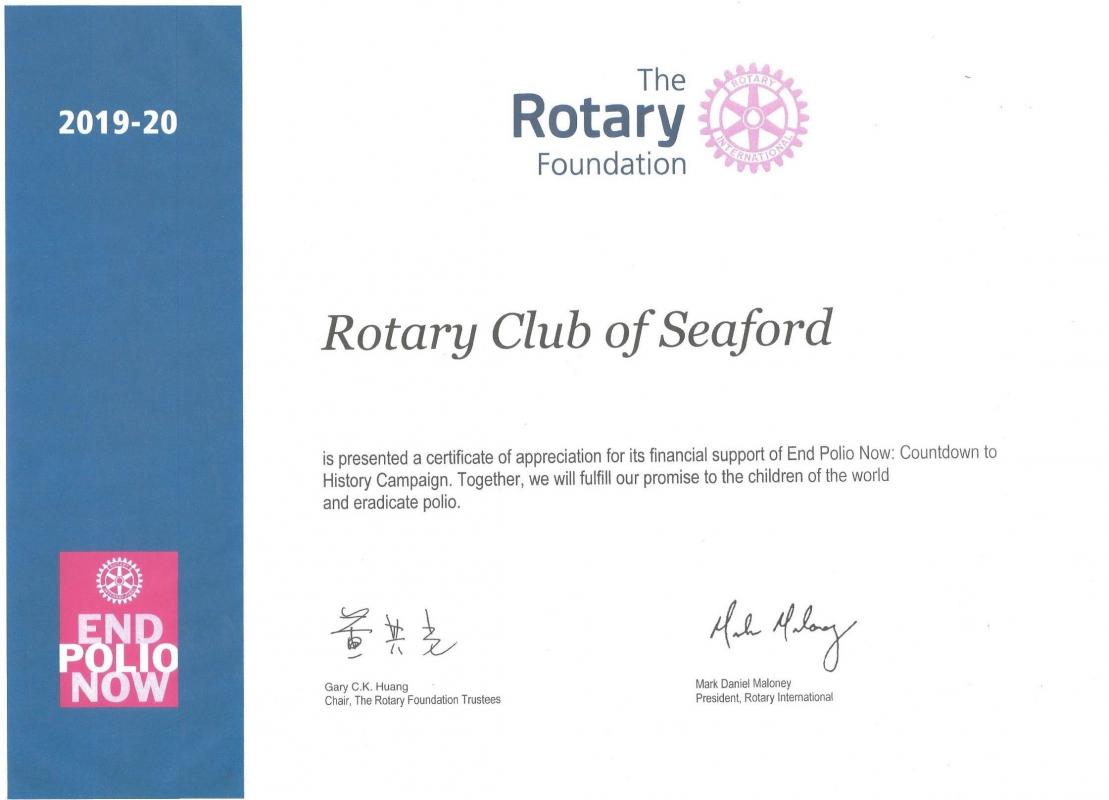 Rotary, the World Health Organization, UNICEF and the Centers for Disease Control and Prevention launched the Global Polio Eradication Initiative in 1988. In 2007, the Bill & Melinda Gates Foundation joined Rotary in its commitment to ending polio.
Since 2013, the Gates Foundation has matched every $1 Rotary commits to polio eradication 2-to‑1, up to $35 million per year. Rotary, with matching funds from the Gates Foundation, has contributed more than $1.6 billion to end polio.