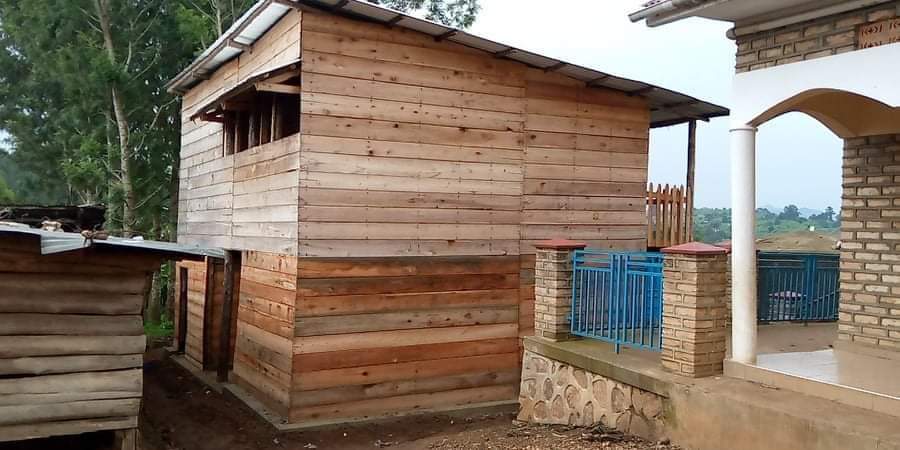 Work was scheduled to start early in 2020, and then Covid-19 struck. The Children's Centre with some 25 or so children in it was put into a lock-down to comply with Uganda's anti Covid regulations. We were very fortunate that our wonderful dedicated staff caring for the children volunteered to go into lock-down with the children, isolating themselves from their own families. However all other staff and workmen doing the building had to leave the compound and were unable to resume work for some months
However the building is now completed. The construction has two main purposes, firstly to provide housing for some animals (goats, chickens and rabbits) and storage for elephant grass which is harvested from the charity's own land and provides fodder for the dairy cow. This greatly contributes to the charity's aim of making the Children's Centre as self-sufficient as possible. The second very important benefit of the building is to enable the children to be taught animal husbandry which is very much a cultural part of their education.
The staff, children and the trustees have all expressed their appreciation and grateful thanks to Hythe Rotary in helping to achieve their aims in this project.
In addition there is a second project at the Children's Centre, this being new washrooms for the staff. However, for the same reasons for delay as with the animal shed, construction of these has been delayed until now. Hopefully this will now be completed within the next three months. Further updates on this project will follow