Emergencies Partnership - Covid-19 vaccination support
As part of the effort to provide Covid-19 vaccinations Titsey Rotarians have been helping with marshalling in Oxted.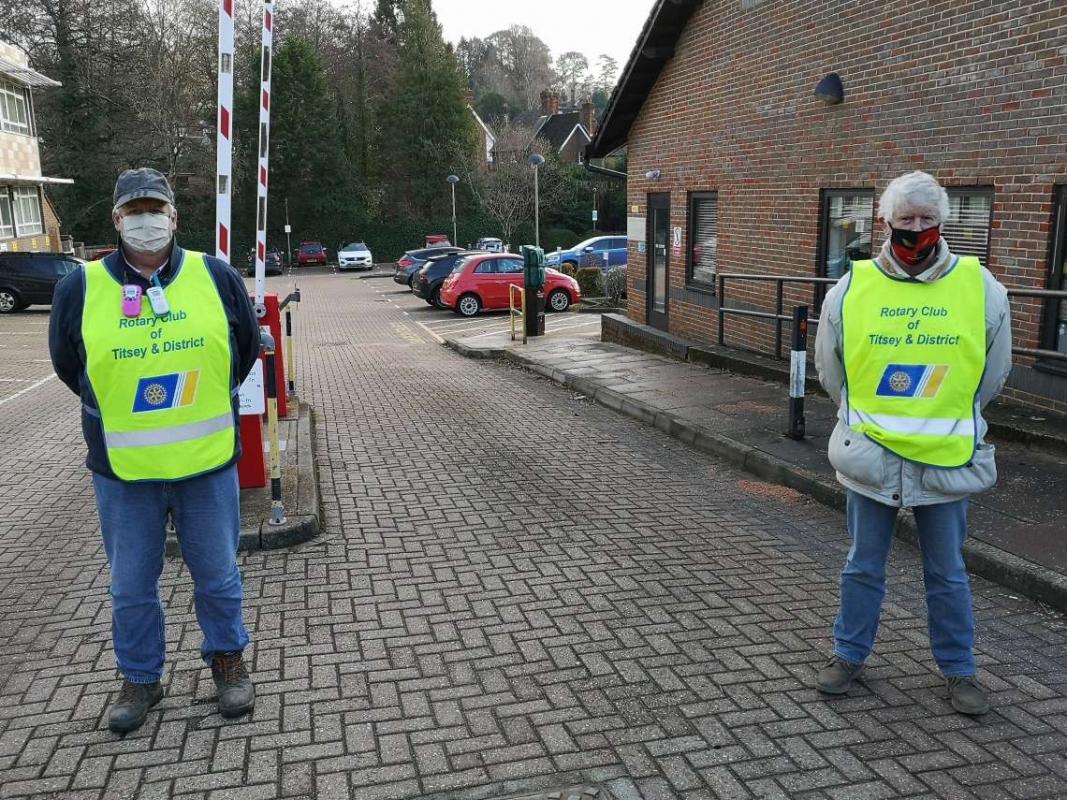 Club members please log in for more information.
In December 2020 we were approached by Tandridge Voluntary Action to support the Covid-19 vaccination programme in South Tandridge. Since the beginning of January 2021 several members and friends of the Club have been helping by providing marshalling services in the car park adjacent to the local vaccination centre.
This is part of a wider Rotary role as part of the Voluntary and Community Sector Emergencies Partnership.