Wensleydale Rotary school IT donations
Rotarians are donating laptops and other IT equipment to Wensleydale School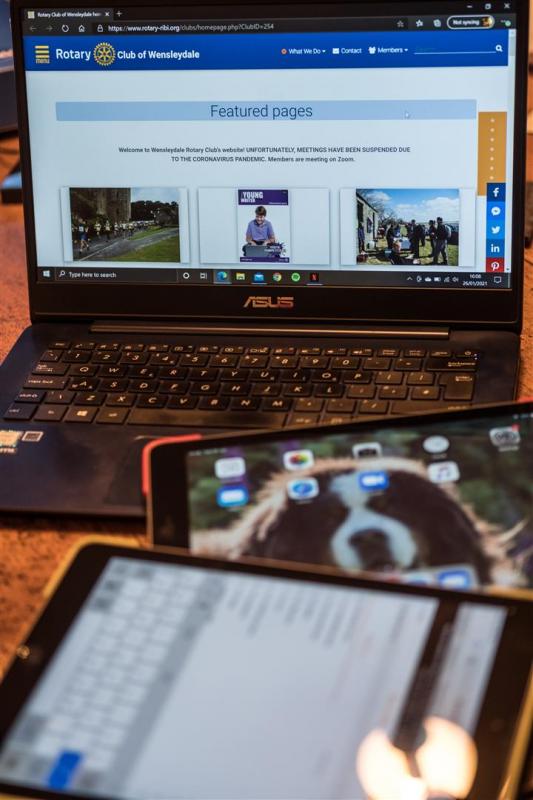 In response to the more and more pressing need for IT equipment to be used by school children forced to do home schooling Wensleydale Rotary Club launched an appeal among its members and friends for any used computers, laptops or other devices which could be donated to Wensleydale School. Many pupils are without adequate remote learning resources.
Rotary has a long standing relationship supporting the school, and also bought five new laptops, paid for out of its charities fund, to be delivered directly to the school.
Concerns over digitally clean and covid-free equipment were addressed to the satisfaction of the school.
The business Leader at Wensleydale School,Mrs Greater, said ; "On behalf of the Head teacher, may I offer you my sincere thanks for both the new laptops so generously funded by the Rotary Club and for the IT equipment kindly donated by individuals. These donations will make an enormous difference to our students many of whom are without home resources and struggling to keep up with remote learning.
Thank you so much for thinking of our school and for giving so generously, it is very much appreciated. "
Wensleydale Rotary are still working on sourcing more equipment.