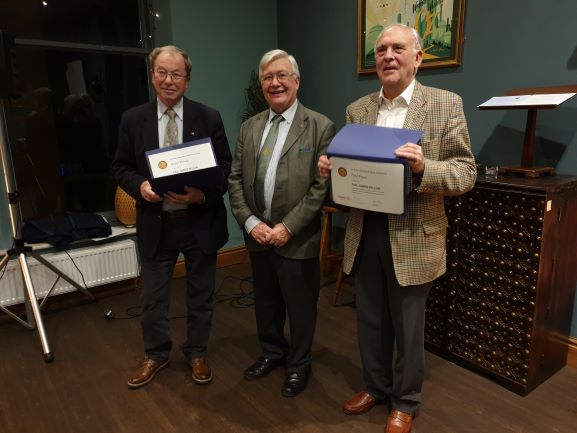 Members Roger Hardy (Left) and Paul Fryer (Right) were presented with Paul Harris Fellowship's by club President Phil Pegg (Centre)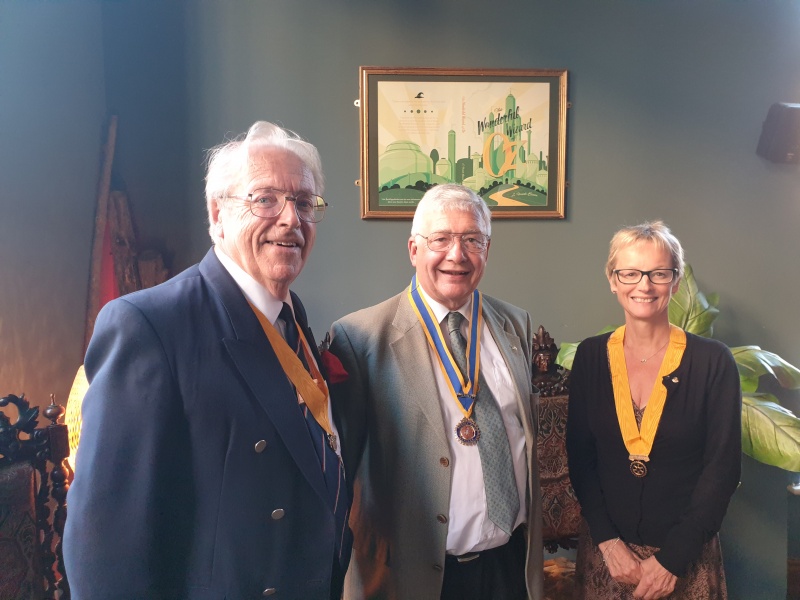 Monday night saw the installation of Matlock new President for the year 2019/20 Phil Pegg (centre), President Elect Tom Moloney and Vice President Janice Bicknell.
40 Not Out
Ian Garritty, of Megdale, Matlock has received an award from Matlock Rotary Club for being a member of the club for an amazing 40 years.
Ian joined Matlock Rotary Club in 1978 when Matlock was a centre for textile manufacturing and limestone quarrying, beer was 43p a pint and petrol cost 76.5p a gallon.
Ian has attended the club regularly over his 40 years of membership and was President of the club in 1992.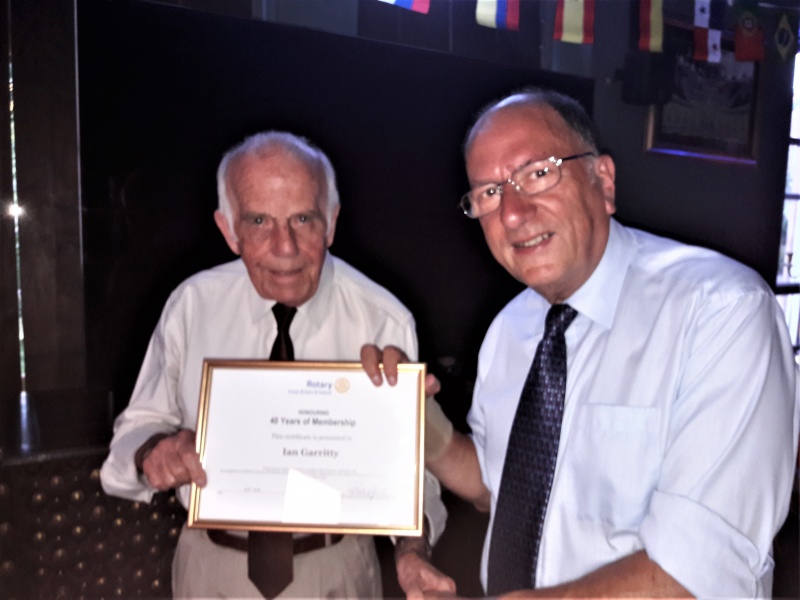 Ian Garritty receives his long service award from the Matlock Rotary Club President, Julian Hammond