Events
Thu, Mar 18th 2021 at 4:54 pm - 6:54 pm
Details of Recent Talk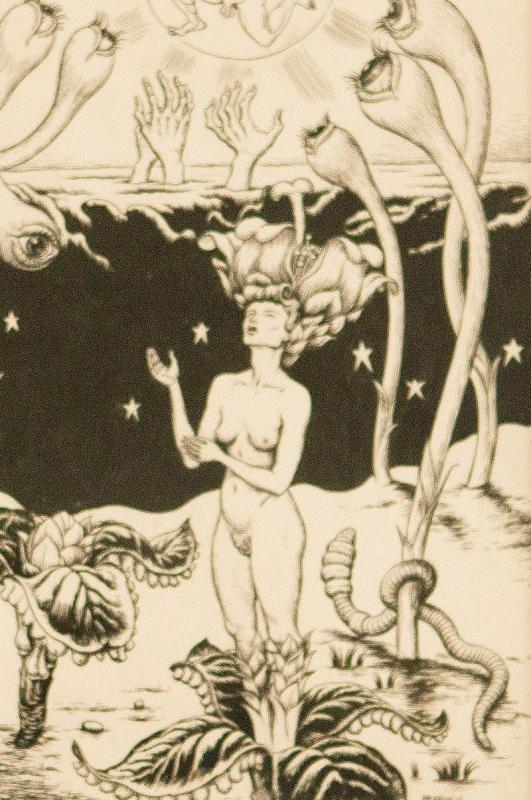 At our Club meting March 8th, John Hughes set out to answer this question for us. Given his 40 years of experience as an art dealer, John's answer carries weight!
He gave us a 3-minute history of western art, from the brightly-coloured, religious themes of the Renaissance, through the more muted tones of Raphael and the 17th and 18th centuries to the Pre-Raphaelites and the return of story-telling in art. Then on to Impressionism and finally to the art of the late 20th century, which he clearly didn't care for.
John went on to describe the development of Norman Neesom, an artist he'd known as client and friend for 40 years. He showed us examples of Neesom's work from his own collection, covering the artist's output from the age of 11 until he died, age 94, in 2010, and illustrating how he distinguishes between Art and "Fine Art". In short: Does it make you think? Do you get involved in what's going on in the picture? If it makes you want to ask a question, then it's Fine Art!
And what's his favourite kind of art? The kind he makes a profit on, of course!
Here's another example of Neesom's work, entitled: "Stooking the Corn"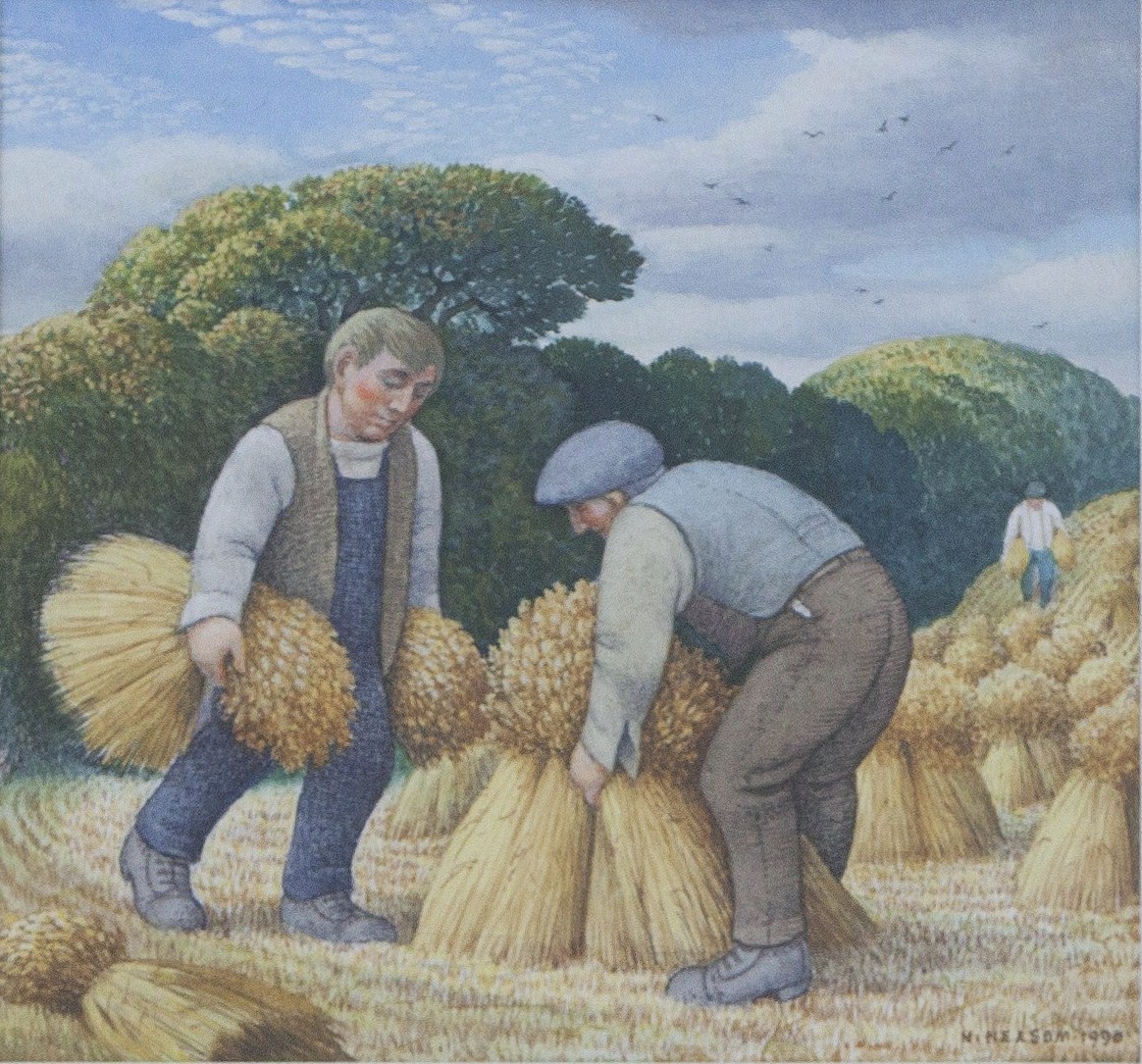 Contact Malcolm Matthews about this page:
back to page above this...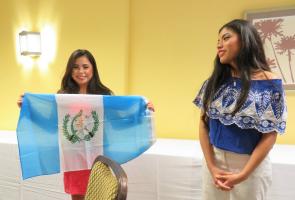 Club News
back News of Club Events
'What We Do' Main Pages: