THANK YOU ANN
Special award of thanks to a much loved and very active Rotarian.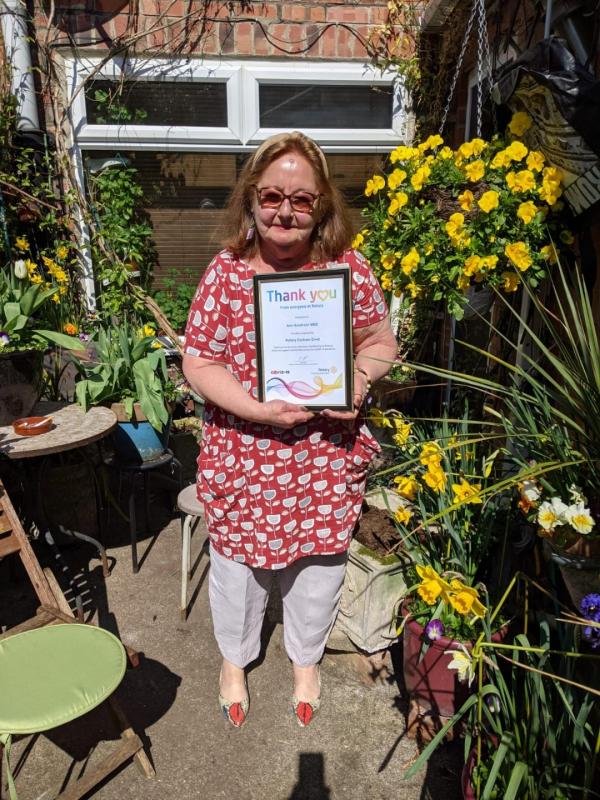 Club members please log in for more information.
A Rotary Certificate of Thanks presented to Rotarian Ann Southren, as a small thank you to a lady and her husband Jeff, two people who have very big hearts. Their home, and in particular their kitchen, is well known by students and the community as a place where meals and memories are made. Thank you Ann and Jeff for all you do from Durham Elvet Rotary.