Supporting the Environment
Rotary's 7th Area of Focus
Context
The Government declared Climate Change Emergency is real and now:
Since 2016 – Climate emergency declarations have been made by 1400 local governments in 28 countries.
2018 – UN declares plastic pollution a global crisis.
March 2019 – UN Climate Action Summit – "1.5 degrees C is the socially, economically politically and scientifically safe limit to global warming by the end of this century". A deadline set for achieving net zero emissions to 2050.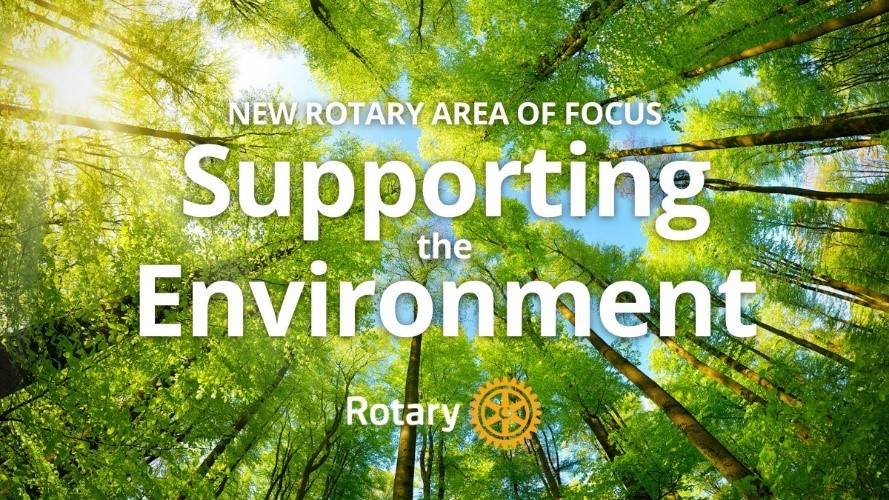 As leaders in our communities and with the recognition of 'Supporting the Environment' as the seventh Rotary Area of Focus, we must do more.