KALITHIRIA LADIES PROJECT PROGRESS & EDUCATION PROJECT: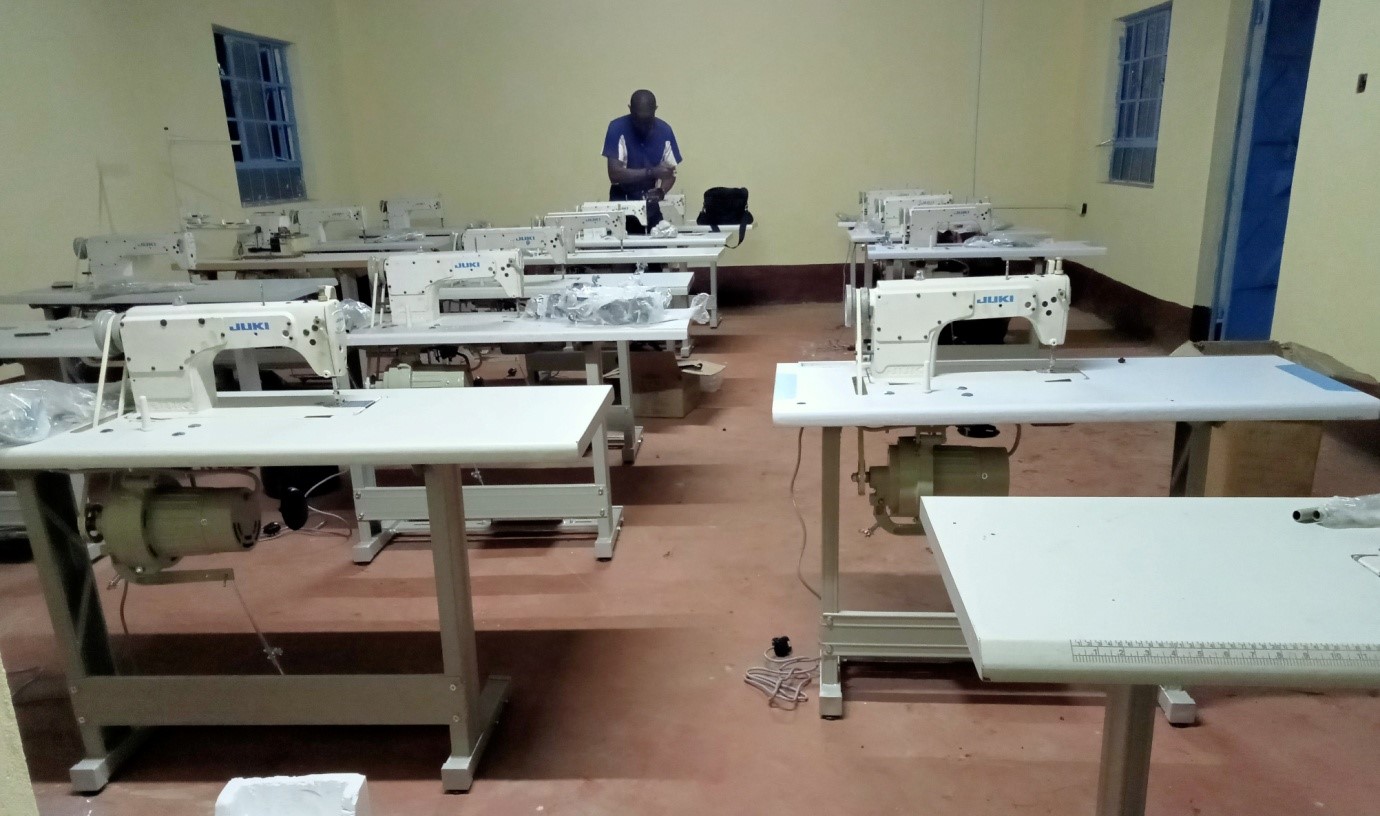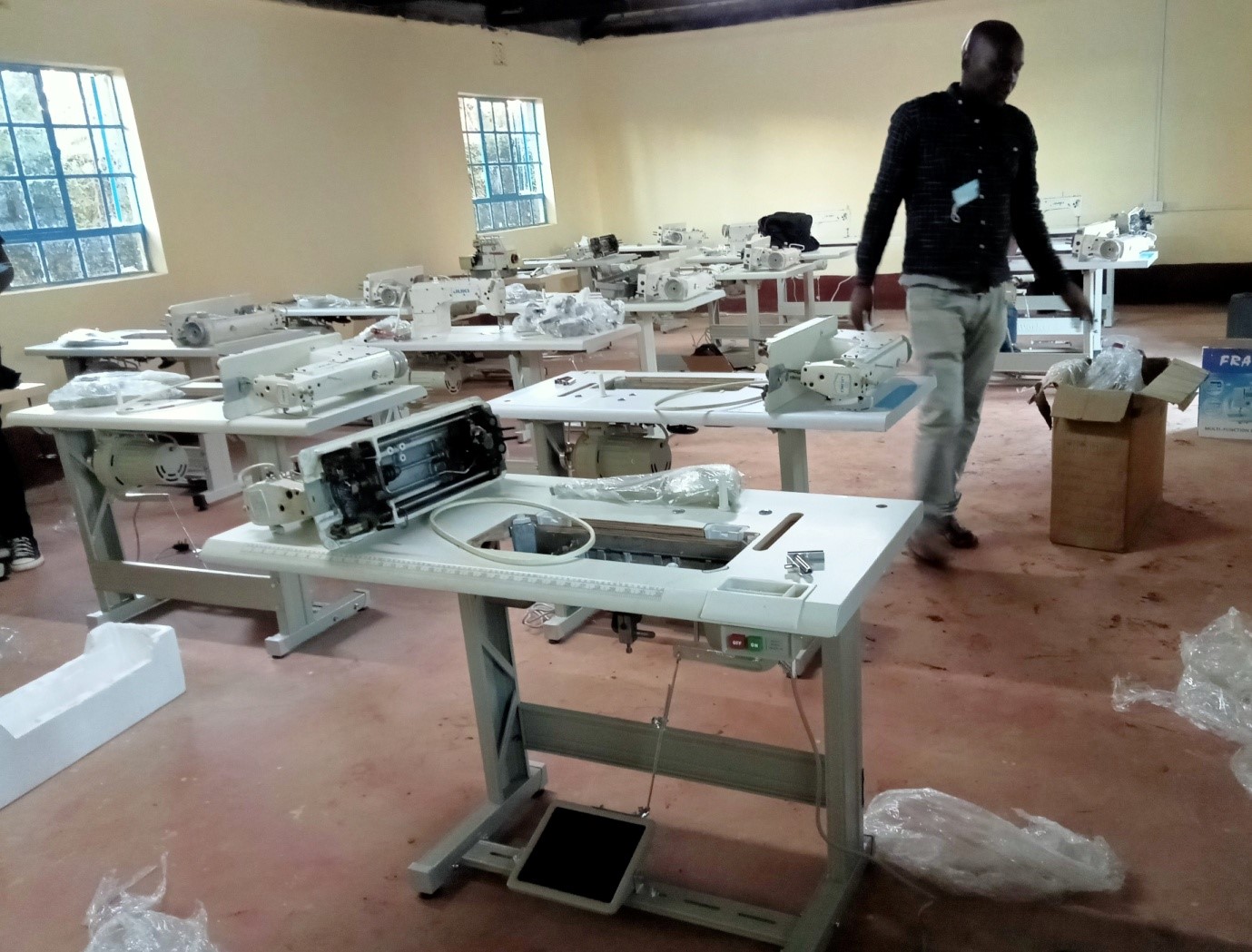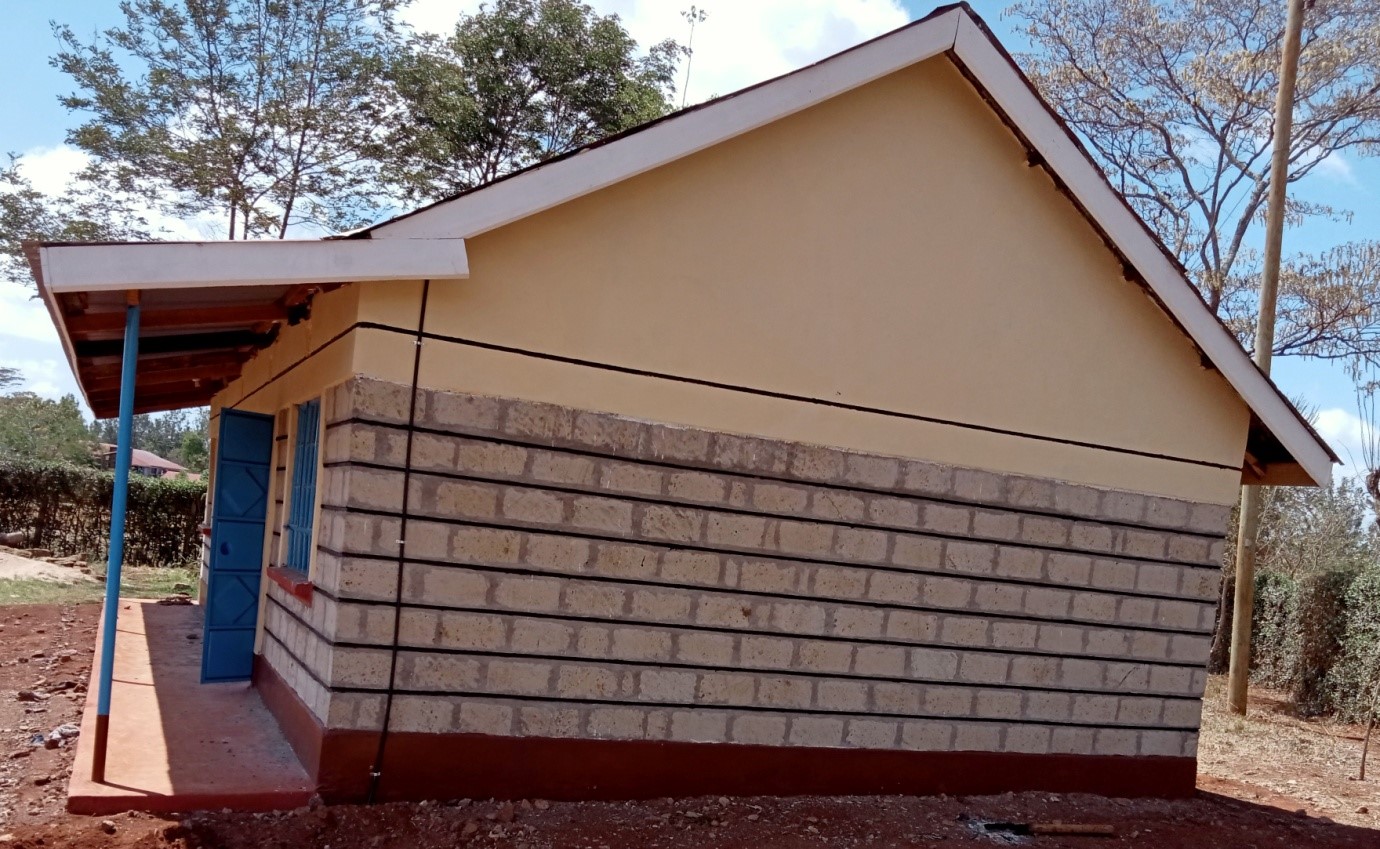 Following successful completion of electrical completion on Monday, yesterday Rotary club of Meru delivered 15 straight sewing machines, 2 button hole sewing machines and 2 over lock sewing machines and they were all assembled and tested by two technicians from Nairobi by 9:30 pm last night. This project is slowly coming together and we hope to realize the objective of empowering the ladies that have patiently walked with us on this journey soon by the Grace of God. I sincerely continue to most sincerely thank you for making this initiative a reality. And by the way it was interesting to learn from these technicians that a ceiling is not need in a tailoring workshop to ease challenges with emissions/fumes/dust/ support in aeration from the clothes that are being worked on by the tailors.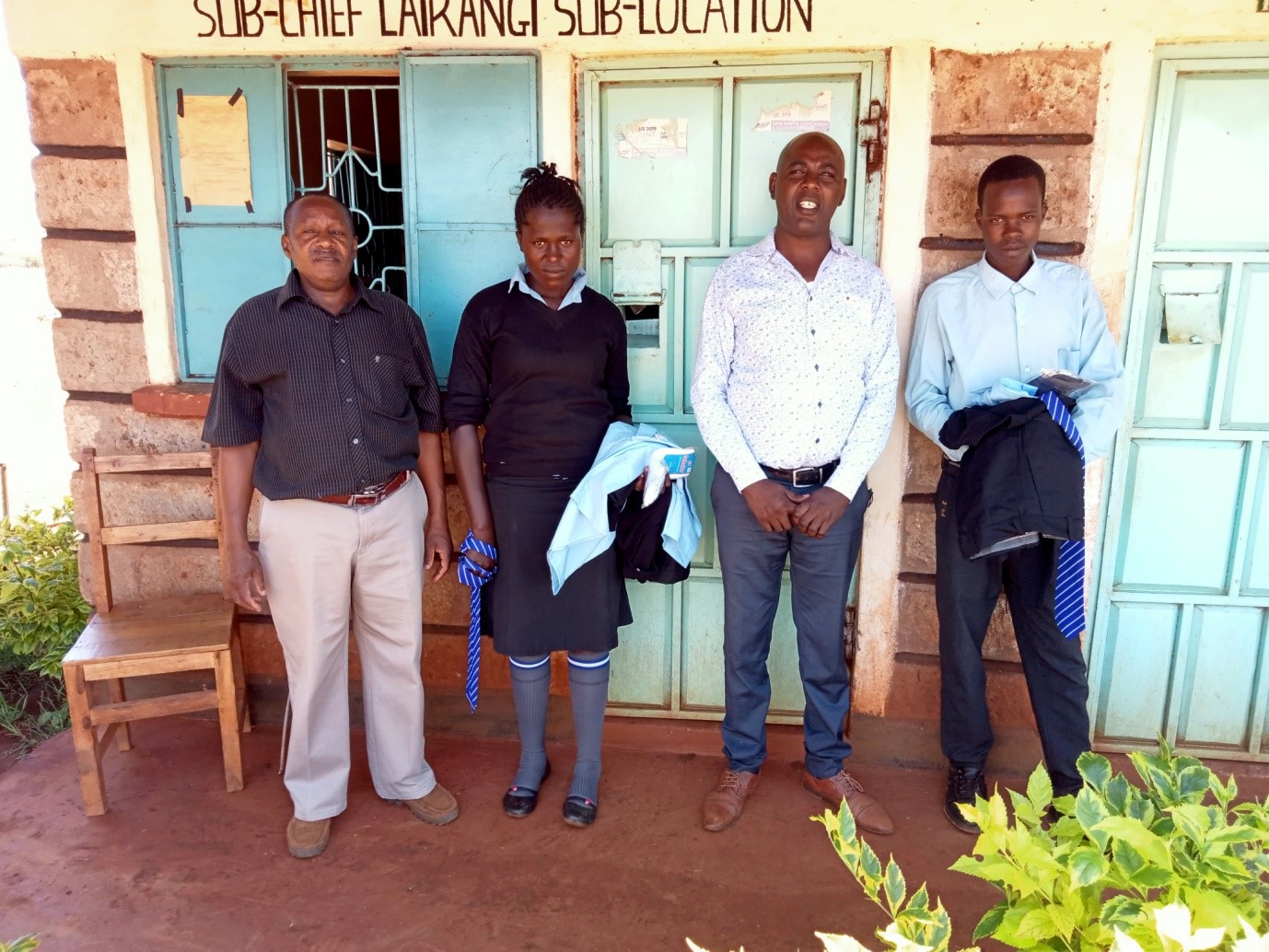 Education project:
I also had an opportunity to visit Lairangi day & Mituntu day to delivery uniform and it is very inspiring to note the change that this uniform fund contributes to the beneficiary students. At Mituntu day the principal promised to buy a pair of shoes to the Brenda who is currently being hosted by a school neighbour while at Lairangi John informed me that the shirt the beneficiary boy student has been wearing is part of the previous cloths donation that we gave the school during Caroline & Sally's visit back in 2020.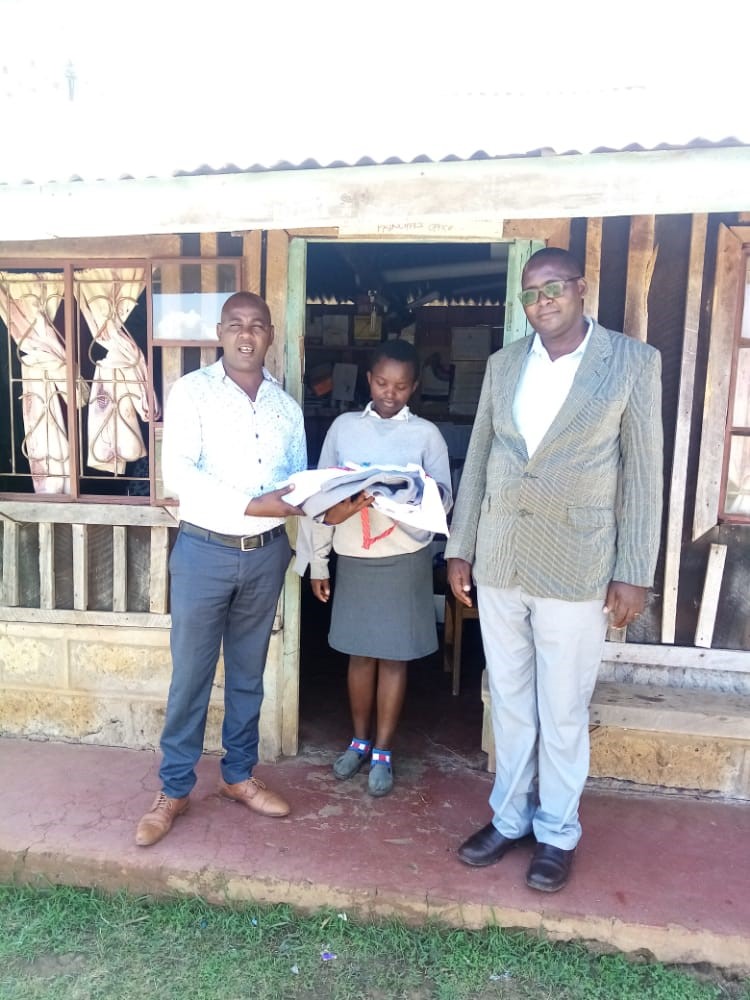 Progress From Lairangi Community Water pans
I also had the opportunity to visit Charles who was part of the 5 water pans that FKK and Rotary Invicta originally supported Lairangi community with on my way back from Lairangi day and it was so encouraging to note our objective of contributing towards food security and sustainability still lives on as expressed through the above pictures with an elated Charles telling that he has previously harvested onions and beans while his fruit trees like avocado and mangoes were doing very well.
John is also working to plant bananas with water from the borehole that's now fully operational and I networked him with one of my friends at Nkubu to help him with banana suckers while Boniface from the County Agric Dept, will continue to guide him along the process.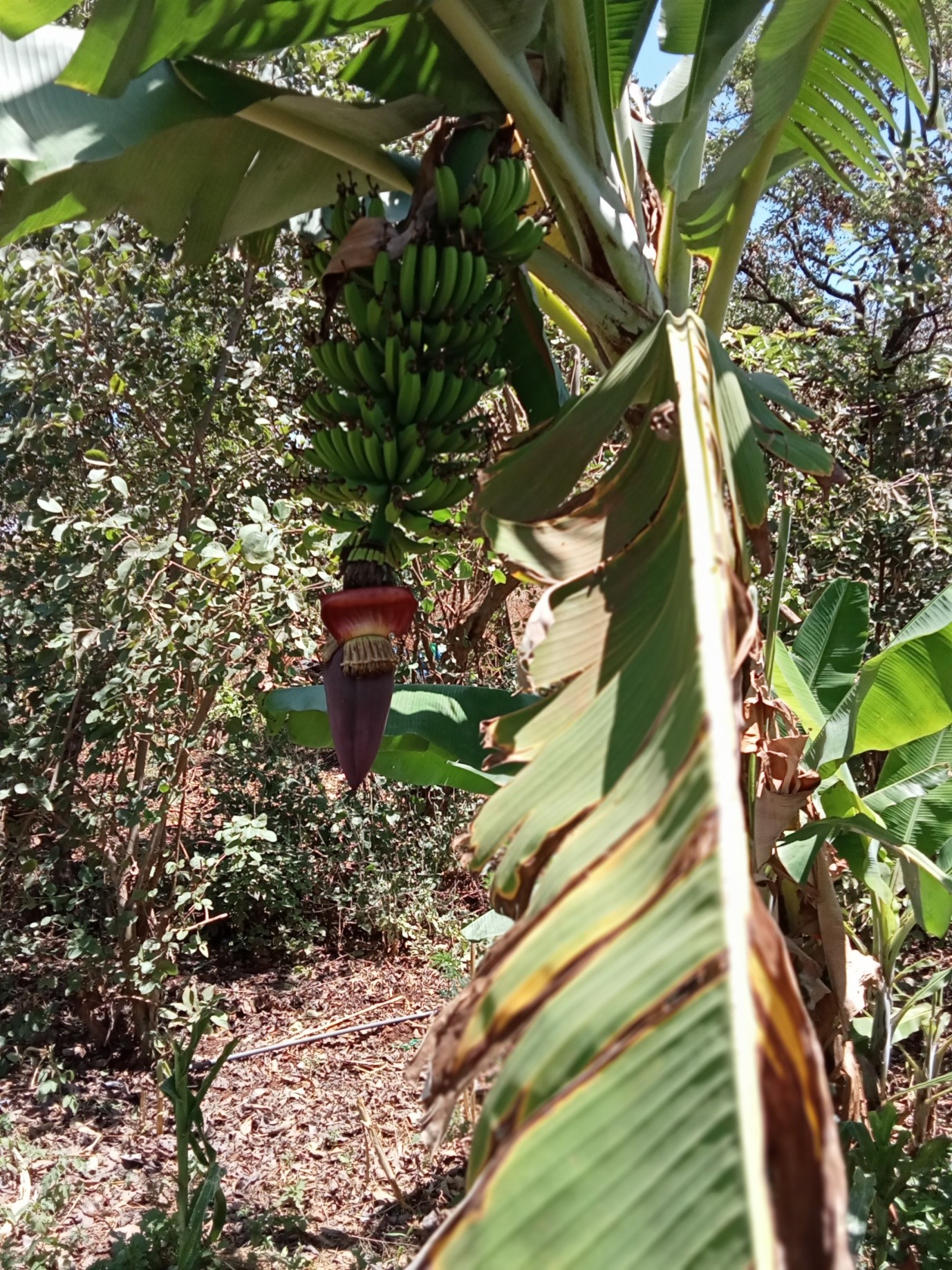 Our continued gratitude for all the support you continue to deliver to the community and God bless.