We are working with Rotary colleagues in Ukraine as well as those in countries neighbouring Ukraine who are supporting Ukraine.
Personal Experiences
Rotary has many links across the world - read what Iryna Bushmina, a Rotaractor from Kyiv, has to say on Facebook about the value of the Rotary family (and read the full story here):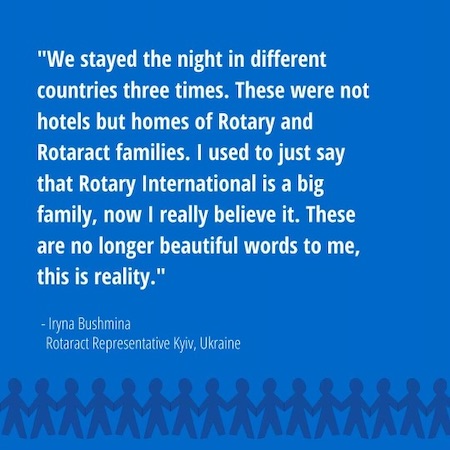 How to help
You can now donate online using this link. Rotary is matching the first £10,000 raised.