St Vincent - Water Tank Project
Supply and installation of water tanks to farming communities.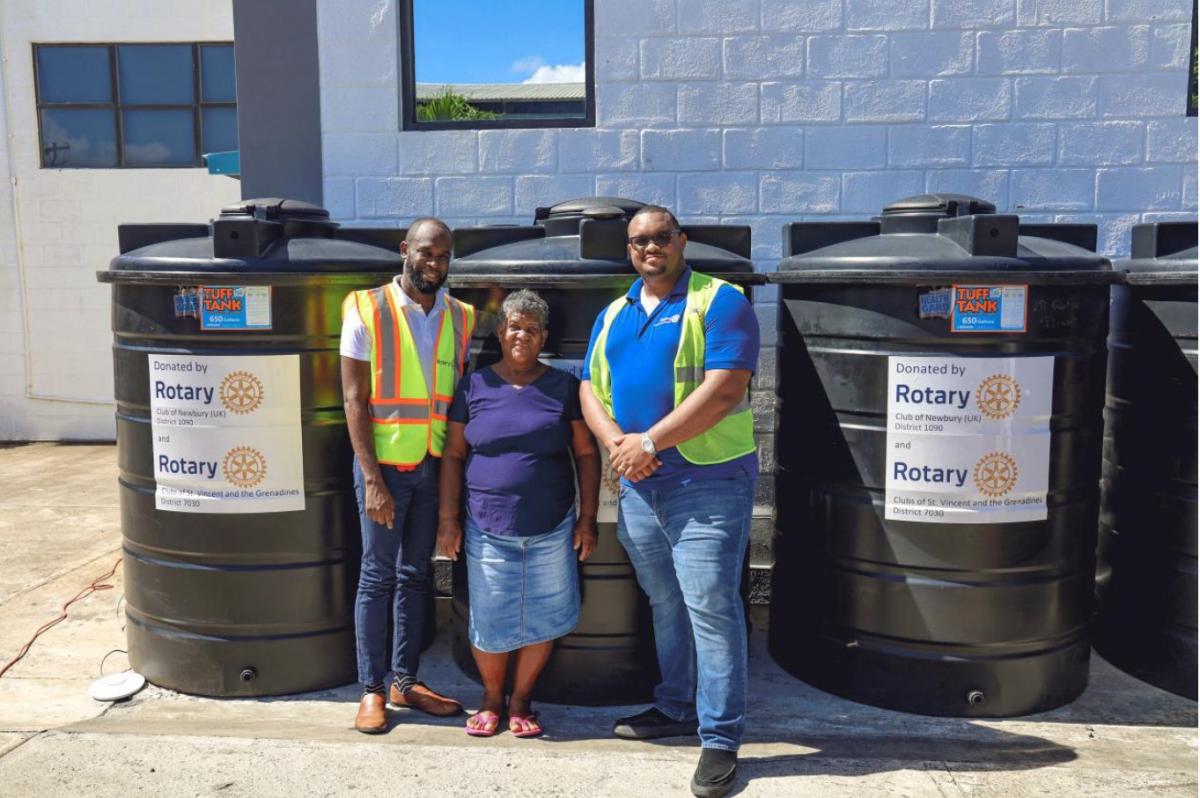 Newbury Rotary Club agreed to assist towards the supply and installation of water tanks to farming communities still affected by inadequate water supplies. This was caused during the volcanic eruptions and resulted in severe damage to the countries infrastructure. Chris English (Rtn on St.Kitts) who we had met a few years earlier at a Club meeting, contacted the Club in May last year following this volcanic activity on Saint Vincent and it was then that we decided to get involved.
Five individual Rotarians donated £100 each and our District 1090 Fund matched resulting in a donation of £1000.
Graeme Leech was invited to attend a presentation for the handover of the water tanks on 2nd September on Zoom. Many of those involved were there including: Daniel TS Campbell (Civil Engineer), President Rotary Club of Saint Vincent (6818). David Edwards, Shafia London, Brian Glasgow, Kurt C. Dougan. Unfortunately, Chris English was unable to attend but we spoke on the phone the following day and he expressed his gratitude that we were able to be involved and thanked us for our perseverance over what had been a long process. A big thank you to those who donated and to Paul Bowers for finally being able to get the payment across in the most secure way.