The Team gave a superb presentation at Wensley Village Hall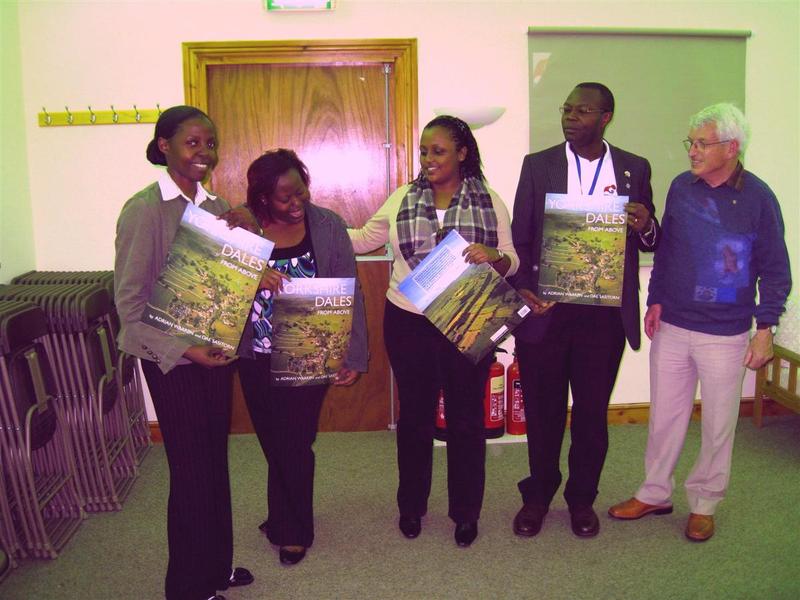 A GSE Team from Rotary District 9200, which includes Uganda, Kenya, Ethiopia, Eritrea, and Tanzania, are visiting the Club for a few days as part of their month long stay in District 1040 (Yorkshire).
The Team leader, Sam Bwaya, and members Prossy Najjuma and Samantha Mwesigye, are from Uganda, while Margaret Githaiga is from Kenya.
All members of the team gave excellent presentations to members of the Club, together with their wives.
Sam is keeping a diary of their stay in Yorkshire, which is being shown on the District website. Click on GSE Diary to read it.