Completed events in Rotary in Ireland
future events This page shows events from around the district in the last 3 years where additional information is available.
For CLUB events, you will be taken to the club website - click the 'back' button in your browser to return here.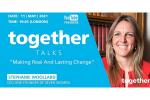 more
Tue 11/05/2021 -
togetherTalks -
A fortnightly series of conversation events, connecting people from across the globe to a range of leading speakers from the worlds of business, volunteering, the charity sector and more. Brought to you by Rotary in Great Britain and Ireland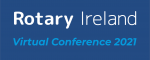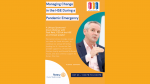 more
Thu 14/11/2019 -
Table Quiz
Dublin North - A Table Quiz - combining humanity's two greatest pastimes - drinking and being right.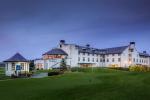 more
Sat 28/09/2019 -
Rotary Ireland Conference 2019/2020
In 2019, it is being held in the fabulous Hilton Templepatrick Golf & Country Club, Belfast on Friday 27th & Saturday 28th September. We look forward to seeing you there.