Rotary Foundation - Joint Projects
The Rotary Foundation is Rotary's own charity. It is supported by voluntary contributions from Rotarians and friends of the Foundation and generous donations from the general public who share its vision of a better world.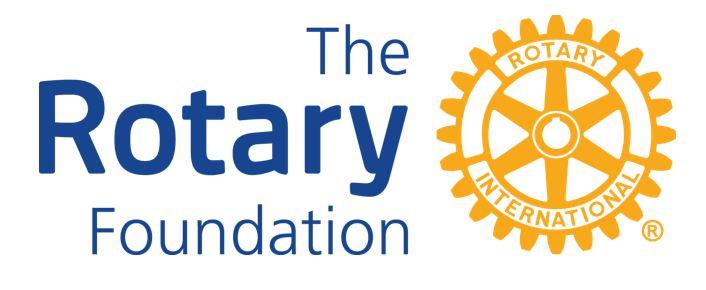 Read about The Rotary Foundation on the RI website.
---
For Members of District 1030 - Joint Projects

There have been a number of enquiries from clubs as to how they can apply for Foundation grants jointly with other clubs, both in this District and elsewhere.
When the new style Global Grants came in it was clear that by raising the bar to $15000 minimum Foundation grant and therefore a project no smaller than $35000, this was going to be a challenge for most clubs. A small number of clubs in Rotary North East England have already established partnerships with overseas clubs; my own club in Durham has completed almost a dozen international projects with their twin club in Durham, North Carolina, USA. (See details of "The Pimpri Project".)

Remember:
For others who need help to get a project off the ground or have funds which they would like to go towards a bigger project the process is straight forward.
1. To lead a grant project the club must have sent an attendee to the annual Foundation Training Seminar and signed the Memorandum of Understanding which acknowledges their responsibility to manage the project properly and account for all funds involved. The club must also have donated to The Rotary Foundation in the past Rotary year.
2. To support another club financially there are no such qualifications. Simply pledge the funds and be ready to send the money to the lead club when asked.
But how do clubs needing help find partners and how do those with spare funds find a suitable project?

We have space on this website available for both needs but it can only work if clubs with schemes send an outline of their project which everyone can view. Similarly those clubs with funds need to flag up their ideas and what they can contribute. Contact me in the first instance (details in the District Directory) with your ideas and I can then pass them on to the website team.

Stewart Atkin
Foundation Grants Sub-Committee Chairman
The Rotary Foundation has a rich history of funding scholarships for undergraduate and graduate study in a wide range of academic fields. Under Future Vision, the Foundation will continue to support scholarships through district, global, and packaged grants, which differ in their requirements and suggested timelines. Read more ...
---