Rotary International have decided to amalgamate the roles of Community and Vocational across Rotary.
Community and Vocational projects are our way of providing service to our local communities and to ensure that we inspire and grow people around us.
Rotary in Ireland have a proud record in these areas and our Clubs participate in a variety of projects that contribute to our communities in so many ways.
Some Current projects
Fighting Words - Roddy Doyle & Sean Love
Creative writing Centres for Disadvantaged Schools
All Ireland project
www.fightingwords.ie
Tree of Remembrance - Annual Christmas appeal
20 Clubs taking part – Key club activity in each participating club.
€2ml raised to date. €70K raised in Cork last year
We will connect you with someone who has organized this successfully in their Club
Run in the Dark - 2019/20 introduction
Being organised this November in Belfast / Dublin/ Cork
Local details will follow
St Patrick's Day Parades
Cork / Limerick in 2019 and many more in 2020
If your town or city has a Parade think about a Rotary Float
Just one Life
Young Driver Awareness Programme. Aimed at Transition year students
Involve Gardai –Medics- Ambulance/Fire Service
10 Clubs now participating
Wexford club are the champions of this initiative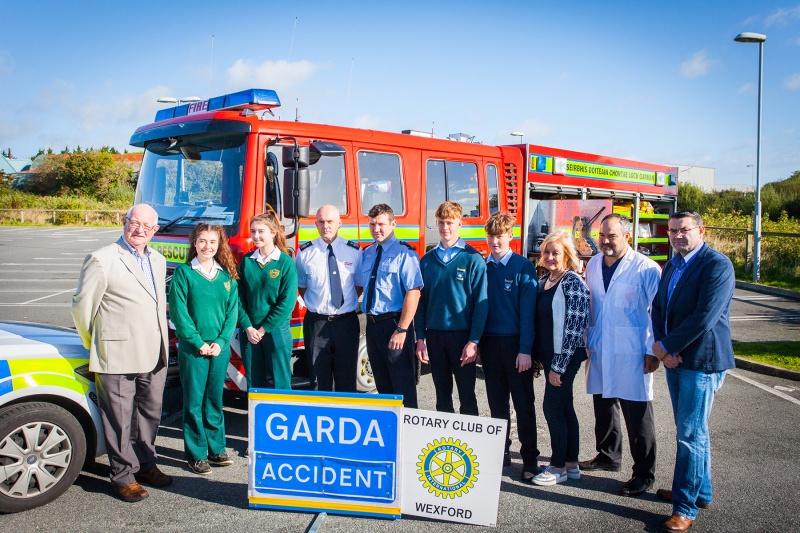 Know Your Blood Pressure
Longstanding programme within Rotary - Blood Pressure Test Day -Early Warning
Cardiovascular Disease and Strokes are Ireland's greatest killers
Started out in Bray Club and has grown and grown
Mentoring Social Enterprises
Partnering U C D and Probation Service
New Community project where Rotarians help mentor Social Enterprises to provide a pathway for offenders back into useful employment
See our explainer video https://www.youtube.com/watch?v=HI7vwkC9iC8
Other Projects
Clubs across the island have many local and vocational projects under way and of course we support our International and Youth activities in the clubs
We would love to hear from you and to know about what Community and Vocational projects your clubs are involved in. Please allow us to help.