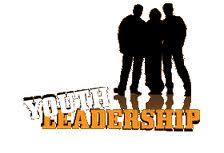 Youth Leadership Development Competition This competition is one of our longest running youth projects and it rewards young people with clear leadership potential based on their extra-curricular activities. Last year we reviewed the format of the competition and we will keep this programme for the coming school year.
This exciting six day team building trip begins in Belfast where we have a visit to The Titanic Centre, a tour of Stormont and meet with local politicians and business leaders. We then travel to Dublin where we are invited to an information seminar and lunch hosted by the Staff of the European Parliament offices. This is followed by a tour of Dail Eireann and further meetings with Politicians. We then fly to Strasbourg and prepare for the highlight of the trip which is a full day of debating a variety of motions at Euroscola at the European Parliament in Strasbourg along with about five hundred other students from all over Europe. On the last day we have some time out for a sightseeing trip around Strasbourg and then fly back to Dublin.
NB: ALL entrants must be over sixteen on date of departure (2nd February 2020) and under eighteen years of age on 31st March 2020.
The Competition is open to holders of Passports from a European Union Country who are living on the island of Ireland. Passports need to be in date (valid) up to six months from date of trip.
Club packs are distributed to clubs in August 2019
June / September 2019: Contact schools for participants
October 2019: hold club interviews and select club winner
Late November 2019: Regional finals
February 2020: Youth leadership 24 district winners go to Belfast/Dublin & Euroscola in Strasbourg.
Questions and answers, please contact Youth Leadership Competition co-ordinator: Meg Healy, 3 Cahirlee, Friars Walk, Cork T12H2YD, Ireland
Tel: 003538624689
E.Mail: meghealy01@gmail.com
The Youth Leadership Development Competition is run by Rotary Ireland. Submission of a completed Nomination Form is conditional on each applicant agreeing to abide by the Competition Rules.
N.B. DATES FOR STRASBOURG TRIP: SUNDAY 2nd FEBRUARY – FRIDAY 7TH FEBRUARY 2020
Youth Leadership Application Form - Youth_leadership_application_form_GDPR.pdf