Rotary International is a service organisation. Its object is to encourage humanitarian service, friendship, high ethical standards, international understanding, goodwill and peace throughout the world.

Rotary International is made up of men and women from all walks of life who carry out and support humanitarian projects at home and overseas. Recognising diversity as one its greatest strengths, Rotary is a non-political, non-sectarian, non-religious organisation. There are no secrets or mysteries.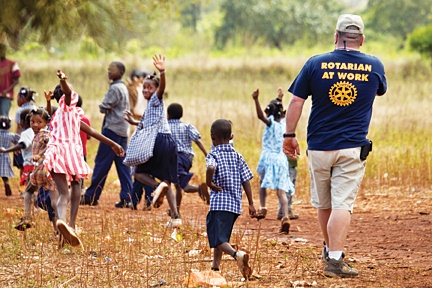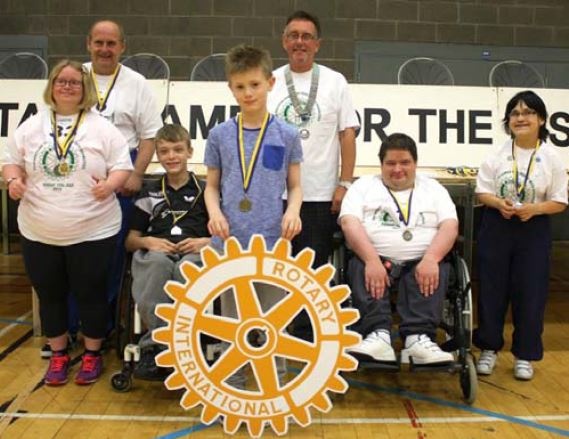 Geographically, Rotary is divided into zones and districts. Within districts there are Clubs and here in the North East of England, our Clubs stretch from Berwick-Upon-Tweed in the north to Stokesley, North Yorkshire in the south.

All Clubs are autonomous. They decide on their own projects, who they are going to support and how.

The projects and activities that Rotarians carry out are endless. Community projects can include planting community woodland, putting on a motor show, organising a sponsored swimathon or working on a school literacy project. The list is endless.

International projects may include building a school in Africa, delivering a Shelterbox to an area of natural disaster or providing water-testing kits to communities in India.

Rotary And Youth
We have many projects that allow young people to engage with Rotary. We have a wide range of national competitions such as Rotary Young Photographer, Young Writer, Young Musician and Young Chef. We facilitate youth exchange programmes and the Rotary Youth Leadership Award, which develops leadership and teambuilding skills in young people. Rotary clubs for the young are Rotaract, Interact and Rotakids, which you can read about here.

The Rotary Foundation
Although Rotary International is not a charity, it does have its own charity known as The Rotary Foundation. This is a not-for-profit corporation funded solely by voluntary contributions from members and friends of Rotary who support its mission to advance world understanding, goodwill, and peace. Using Rotary Foundation grants, Rotary's 34,000 clubs across the globe develop and carry out sustainable humanitarian projects and provide scholarships and professional training opportunities that promote peace, fight disease, provide clean water, sustain mothers and children, improve education, and strengthen local economies.
The Foundation is a worldwide leader in the efforts to eradicate polio through its partnership with the World Health Organization, UNICEF, the U.S. Centers for Disease Control and Prevention, and the Bill & Melinda Gates Foundation.
Find more information about The Rotary Foundation on the Rotary International website.