Inspiring Success - Jersey 2018
An invitation from your District Governor Elect - Allan Smith
On Line Registration is now closed but you can still register new delegates and make amendments by clicking here.
Inspiring Success is the theme of my year as your District Governor and for this Conference. What does this mean to me and to you?
I have tried, with the help of your conference committee, to put together a programme of speakers and projects that have inspired me and which I hope will inspire you to return to your clubs with renewed vigour to:
1. Try out new projects
2. Continue existing successful projects
3. Gain recognition for Rotary's contribution to your community and
4. Attract new members to expand Rotary's activities where you live.
Each of our speakers has an inspiring story to tell, whether from outside Rotary or within. Those introduced to you now are all confirmed. In the coming months, I expect to announce a few more who will only add to the occasion.
All work and no play makes Allan a dull boy! So, we have a wide variety of entertainment available for your enjoyment! From fireworks to dancing, not forgetting a dinner, via coastal walks, beach cleans and local Rotary projects, plus tours to island beauty spots, WW2 German Occupation heritage, and Jersey Zoo showcasing Durrell's conservation work.
As part of my club's Peace Island project, Jersey was declared a Rotary Peace Community in May 2015. This coincided with the 70th anniversary of Liberation after WW2. We are hosting a PeaceJam Slam on the Saturday of our Conference in another arena adjacent to our conference hall. I do hope that you will take the opportunity to see the youth of today embracing values which we can all support.
I now realise I have yet to mention the attraction of the beautiful island in which I am fortunate to live. Whether it be scenery, cliffs, beaches, countryside, restaurants, shops, pubs that take your f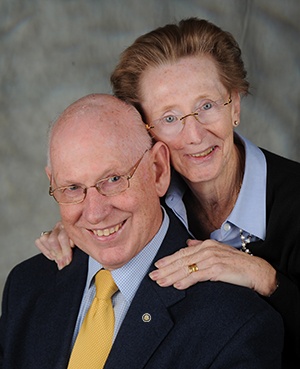 ancy, we have plenty to offer and I am sure you will not be disappointed.
To sample all these wonderful offerings, you will need around a week to fit them all in. Can I suggest you consider taking this opportunity to make a holiday out of the conference? And that you take advantage of the special weekly rates negotiated by our travel partners CI Travel.
My wife Lynn and I look forward to meeting you all during my year of office and hopefully to welcoming you to Jersey in October 2018.
"Inspiring Success"
Do follow our Facebook and Twitter pages to get the latest breaking news on the conference, the links here will take you there.
After viewing the conference video immediately below, please take a few moments to read the section that then follows. It is designed to help you find your way around the conference site.
To the right of this Homepage you will see thumbnail pictures of "Headline" pages for various aspects of the conference. There are 7 in total and they are as follows, (click on each to follow the link):
1.) Programme and Speakers, 2.) House of Friendship, 3.) Entertainment, 4.) Optional Post Conference Tours and Visits, 5.) Travel, Accommodation and Pre-Conference Tours, 6.) PeaceJam Slam, 7.) Registration.
Another way to access them is to click on the thumbnail picture and you will be taken to that "Headline" page. These "Headline" pages also have thumbnails to the right of the page. These thumbnails, when clicked, take you to individual pages which describe each event.
How do you return to the previous page? Throughout the site if you click on the image "Inspiring Success" at the very bottom of each page, this will return you to either one of the "Headline" pages or if you are already on a "Headline" page it will take you to the Conference Homepage here. See example here:


When you are ready to Register for conference there is a link at the bottom of each page, as in the example below. If you click on it, you will be taken to the Registration Headline page. There you will be given guidance on how to Register and a link to the Registration system itself. The Registration system is essentially the same as in previous years, though Dave Healy has worked very hard to update all the software used.
Throughout the site there are links to external websites. These will always open in a new Tab of your web browser. So, to go back to the conference website, all you need do is close that Tab and you will reveal the conference Tab you were previously viewing.