Organising a Steam Weekend
Lots to do and even more to get right!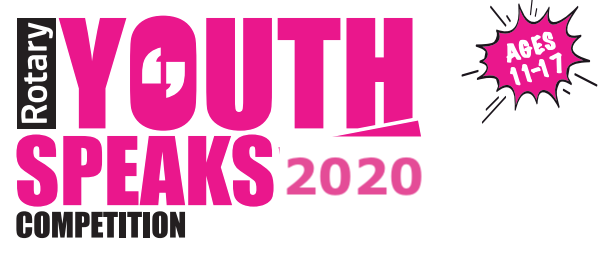 There's not too much to organising a Steam Weekend, well not compared to a Youth Speaks competition and it's probably easier in this instance to revert to a Rotary event. This page would probably need to show entry forms, examples of subjects for the speechs and so - your call. We just massage it to meet a Rotary standard and hopefully meet all your needs and requirements.
GDPR
If there is any information that is not suited to being public-facing then we need to know and will advise accordingly.
Rotary International in Great Britain and Ireland has for many years run Public Speaking competitions for young people. Public speaking is an important life skill and is one that Rotarians value. Rotarians are always delighted to support and celebrate the expertise of young people.
Objectives
The competition aims to offer young people:
- Experience of speaking on a public platform as members of a team.
- An incentive to formulate ideas on topical subjects.
- The discipline in dealing with a topic in a limited time.
- The opportunity of learning and practising high standards of expression, presentation and appearance.
- The impartial criticism and assessment of performance by experienced adjudicators.
Who can take part?
The competition is open to students who are in full-time education in two age groups:
Intermediate 11-13 years
Senior 14-17 years
With the age qualifying date of 31st August in each calendar year, it should be noted that some junior entrants may be 11, intermediate entrants maybe 14 and some senior entrants maybe 18 at the time of some or all the stage competitions (i.e. a competitor maybe 17 on 31st August but turns 18 on 1st September is allowed to enter.)
The stages of the competition in Rotary District 1040 are as follows.
1. Club Competitions: These are run by local Rotary Clubs, individually or jointly. Two or more clubs may run a combined event if either has insufficient entries for a single event.
2. Group Competitions: in which the winning teams from the Group events take part in the District Competition.
3. District Competition: to be advised
4. National Regional Final: the University of Wherever on someday, from whenever.
Adjudication
There will be three qualified adjudicators who will be selected and appointed by the organisers of each stage of the competition.
Contact your local Rotary Club here for information on local heats.