Future meetings and events around the district
Stainborough - Sun 17th March 2019 at 17.00 - 19.30 Concert - An evening of entertainment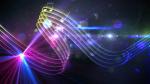 at Wortley Hall Ballroom, Wortley. Tickets cost £6.00.
Tickets can be sourced by contacting us via email - stainboroughrotary@gmail.com.
Stainborough - Fri 29th March 2019 at 19.00 - 23.00 Charter night

"We were all young once!" - Tickets £12.00
Pie Chips & Peas (vegetarian option)
Worsborough Sports & Social Club.
A fun relaxed night. Casual dress and full participation.
Stainborough - Sat 1st June 2019 at 19.00 - 22.00 Charity Quiz Night
Raising funds for our Rotary charities. To be held at the Penistone Community Centre