Future meetings and events around the district
Sun 10th December 2017 at 11.00 - 14.00 The Great Thatcham Santa Fun Run

A 5K fun run for runners of all abilities and ages, setting the streets of Thatcham aglow with festive cheer. A heart-warming spectacle for the not so active too!
Sun 17th December 2017 at 15.00 - 16.30 District Carol Service at 3pm

St Helen's Church, Abingdon. Rotarians, families and friends welcome
Sun 4th February 2018 at 13.00 - 15.30 Incoming Presidents' Lunch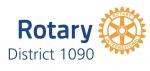 For the 2018-19 Presidents, District Team and partners - by invitation only
Sat 24th February 2018 at 09.30 - Presidential Peacebuilding Conference 2018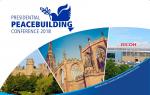 RI President Ian Riseley invites you to join him at the 2018 Presidential Peacebuilding Conference in Coventry
Sun 25th February 2018 at 12.45 - 15.30 Paul Harris Fellows Lunch

Open to all Paul Harris Fellows in this District, whether Rotarians or not, and their partners. Details to follow.
Thu 8th March 2018 at 19.30 - 22.00 District Executive Meeting 3

For District Executive members only - Christ Church Centre, Henley-on-Thames. 7:30pm
Sat 17th March 2018 at 10.00 - Sun 18th March 2018 - 16.30 Home Team District Officers Training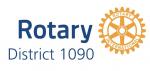 (*Chairmen: Community, Vocational, Environment and Youth Service) – Saturday 17th /Sunday 18th March 2018, Rotary Support Centre, Kinwarton Road, Alcester, Warwickshire, B49 6PB 10:00 – 16:30
Sun 18th March 2018 at 13.00 - 17.00 Young Musician District Final
This will be held in Reading - more details to follow
Fri 23rd March 2018 at 13.00 - Sun 25th March 2018 - 13.00 District Conference 2018

Be inspired and invigorated at the exciting new venue of Cheltenham Racecourse!
Thu 12th April 2018 at 19.30 - 21.30 District Council Meeting 3

NOTE CHANGE OF DATE - Benson Village Hall 19:30 - Tea/Coffee/Biscuits available from 18:45. All D1090 Rotarians welcome
Sun 22nd April 2018 at 13.00 - 17.00 Young Musician Regional Final
This year we will be hosting the Regional Final of this competition. More details to follow.
Sat 5th May 2018 at 09.00 - 13.30 District Assembly

To be held at the Christ Church Centre, Henley (TBC)
Tue 5th June 2018 at 19.00 - 21.30 District Executive Meeting 4

For District Executive members only - venue tba. Executive members 2018-19 also invited