Future meetings and events
Wed 24th July 2019 Sand Dams
Speaker: Bruce Irvine
Wed 31st July 2019 at 19.15 - 22.00 BBQ at the Simpson's

Hosted by Rosemary and David at Cadmore End
Tue 6th August 2019 Council Meeting
Wed 7th August 2019 Business Meeting
Sat 10th August 2019 Kid's Day Out
Organiser: David Miller
Wed 14th August 2019 Vulcan and the A bomb
Speaker: Wing Commander Chris Chacksfield
Wed 21st August 2019 Cookham Regatta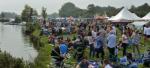 Joint meeting with Cookham Bridge Rotary Club. Location to be advised
Wed 28th August 2019 - 01.00 Community Impact Bucks.

Speakers: Carol Heap and Kate Higginson
Sat 7th September 2019 at 10.00 - 17.00 Cookham Regatta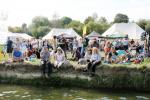 Our annual fund-raising event on the banks of the River Thames
Thu 26th September 2019 - Sun 29th September 2019 WAGS Weekend Away
Trip to Amsterdam for wives, girlfriends and lady members
Thu 3rd October 2019 - Sun 6th October 2019 Lads' Tour 2019
This year we will visit the Eternal City of Rome
Wed 30th October 2019 at 19.30 - 22.00 Skittles
An evening of nine-pin skittles at Flackwell Heath Bowling Club.
Partners are welcome. Please book in on the tick-list.
Fri 15th November 2019 Children in Need Collection
at Heathrow Airport
Sun 1st December 2019 at 08.30 - 11.30 Santa's Fun Run
Our annual major fund-raising event in Marlow
Wed 29th February 2040 - 02.00 Leap Day Celebration

The next occasion when Leap Day will occur on a Club Night