Future meetings and events
Wed 26th September 2018 - 01.00 District Governor visit

Gillian Pearce, our District Governor for 2018/19 will talk to members. This will be a joint meeting with the Marlow Bridge club.
Tue 2nd October 2018 - 01.00 Council Meeting
Chez Hockly
Wed 3rd October 2018 - 01.00 Business Meeting
Wed 10th October 2018 River Thames Society

Speaker: John Skuse, Chairman Middle Thames Branch
Wed 17th October 2018 at 19.30 - 22.00 Skittles
An evening of nine-pin skittles at Flackwell Heath Bowling Club.
Partners are welcome. Please book in on the tick-list.
Thu 18th October 2018 - Sun 21st October 2018 Lads' Weekend 2018
Trip to Southern Netherlands. Host: Roger Jansen
Wed 24th October 2018 - 01.00 Local Environmental Strategy and Planning
Speaker: Nigel Dicker, High Wycombe District Council
Wed 31st October 2018 Fellowship

tbc Partners will be invited
Tue 6th November 2018 Council Meeting
Chez Reynolds
Wed 7th November 2018 Business Meeting
Wed 14th November 2018 Remap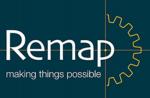 Speaker: Les Brown
Fri 16th November 2018 Children in Need Collection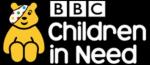 Heathrow Airport
Sat 17th November 2018 Santa's Fun Run Packing
Wed 21st November 2018 Buckinghamshire County Council
Speaker: Alex Collingwood, Marlow Councillor
Wed 28th November 2018 60's Comedy and Singalong
Partners encouraged to join us for an evening of fun
Sun 2nd December 2018 Santa's Fun Run
Our annual fund-raising event
Wed 5th December 2018 Christmas Dinner
at Flackwell Heath Golf Club
Wed 12th December 2018 Business Meeting
NOT at Flackwell Heath Golf Club. Venue to be advised.
Wed 19th December 2018 Bangers and Mash
at Marlow Rowing Club
Wed 26th December 2018 Boxing Day
No meeting. Have a Happy Christmas
Mon 31st December 2018 at 10.30 - 12.30 New Year's Eve Breakfast
Monday 31st December 2018 - An informal breakfast/brunch for members and partners at Cote Brasserie. Contact Steve to book a place.
Wed 2nd January 2019 Business Meeting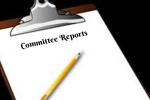 Tue 8th January 2019 Council Meeting
Wed 9th January 2019 Club web-site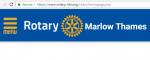 Speaker: Trevor Parkins
Wed 29th February 2040 - 02.00 Leap Day Celebration