Future meetings and events
Sat 19th January 2019 at 11.30 - Thu 17th January 2019 - 17.00 Pantomime Trip
Escorted visit for senior citizens to see 'Treasure Island' in Lane End Village Hall. Volunteers needed.
Wed 23rd January 2019 The future for electric vehicles
Speaker: Mike Potter, Drive Electric
Sat 26th January 2019 Burns Night
Traditional supper with haggis, piper and band at Liston Hall
Wed 30th January 2019 Summ Vietnamese Kitchen
Partners and friends are invited to join us for a Vietnamese meal in Marlow
Tue 5th February 2019 Council Meeting
Wed 6th February 2019 Business Meeting
Wed 13th February 2019 Bucks Free Press

Speaker: Andrew Colley, Group Editor
Wed 20th February 2019 Three Discovery Centre

A visit to Three's Headquarters in Maidenhead for a digital security teach-in
Wed 27th February 2019 European Parliament
The European parliament in action. Speaker: Nirj Deva, MEP
Tue 5th March 2019 Council Meeting
Wed 6th March 2019 Business Meeting
Fri 8th March 2019 - Sun 10th March 2019 District Conference
in Portsmouth Guildhall
Wed 13th March 2019 Your health - your responsibility or the Government's?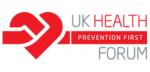 Speaker: Hanna Graff - UK Health Forum
Wed 20th March 2019 Charity Awards Evening
Each year the Marlow Thames Club makes donations to a range of local charities
Sat 30th March 2019 Progressive Supper
Volunteer to provide a starter or a main course in your own home. Everybody meets up for dessert.
Wed 29th February 2040 - 02.00 Leap Day Celebration