Future meetings and events
Wed 27th March 2019 Arctic One

Speaker: Andrew Lewis
Sat 30th March 2019 Progressive Supper
Volunteer to provide a starter or a main course in your own home. Everybody meets up for dessert.
Tue 2nd April 2019 Council Meeting
Wed 3rd April 2019 Business Meeting
Wed 10th April 2019 Norden Farm Centre for the Arts
Speaker: Jane Corry
Wed 17th April 2019 Hearing Dogs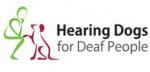 Speaker: Ian Pike
Wed 24th April 2019 Make Marlow Dementia Friendly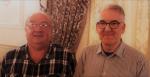 Speaker: Paul Bolton
Tue 30th April 2019 Council Meeting
Wed 1st May 2019 Business Meeting
Wed 8th May 2019 Raw Berks and Bucks Honey Company
Speaker: Anton Coric
Wed 15th May 2019 Stevie Wonder
Speaker: Keith Harris
Wed 22nd May 2019 Bake off competition
Members and partners compete to produce their finest. The judge will be the renowned chef John Arkle. Details of the dish to be prepared will be announced in due course.
Wed 29th May 2019 Spanish Tapas
NOTE CHANGED LOCATION La Bodega Galician Restaurant, Flackwell Heath Partners and friends are cordially invited
Tue 4th June 2019 Council Meeting
Wed 5th June 2019 Business Meeting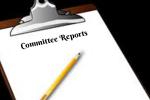 Club AGM
Wed 12th June 2019 Marlow Archaeological Society
Speaker: Peter Borrows
Wed 19th June 2019 at 19.30 - 22.00 Midsummer Walk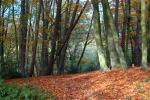 A leisurely walk with the dogs followed by a buffet supper
Fri 12th July 2019 Presidents Handover Evening
Sat 10th August 2019 Kid's Day Out
Organiser: David Miller
Sat 7th September 2019 at 10.00 - 17.00 Cookham Regatta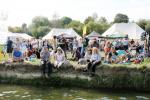 Our annual fund-raising event on the banks of the River Thames
Thu 26th September 2019 - Sun 29th September 2019 WAGS Weekend Away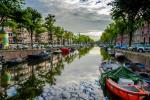 Trip to Amsterdam for wives, girlfriends and lady members
Thu 3rd October 2019 - Sun 6th October 2019 Lads' Tour 2019
This year we will visit the Eternal City of Rome
Wed 30th October 2019 at 19.30 - 22.00 Skittles
An evening of nine-pin skittles at Flackwell Heath Bowling Club.
Partners are welcome. Please book in on the tick-list.
Fri 15th November 2019 Children in Need Collection
at Heathrow Airport
Sun 1st December 2019 at 08.30 - 11.30 Santa's Fun Run
Our annual major fund-raising event in Marlow
Wed 29th February 2040 - 02.00 Leap Day Celebration

The next occasion when Leap Day will occur on a Club Night