Completed meetings and events 2017-2018
Mon 12th February 2018 Dinner - Speaker David Morton
Mon 5th February 2018 Dinner - Business Meeting
Mon 29th January 2018 Dinner - Speaker- International
Mon 22nd January 2018 Dinner - Speaker Dawn Clarkson
Sat 20th January 2018 District Council Meeting
In York
Mon 15th January 2018 Dinner - John Proud on Goats in Nepal
Mon 8th January 2018 Dinner - Business meeting
Mon 1st January 2018 NO Meeting-Bank Holiday
Mon 25th December 2017 NO meeting - Christmas Day
Mon 18th December 2017 Leyburn Band
Mon 11th December 2017 Christmas Dinner at Tennants
Mon 4th December 2017 Dinner - Business Meeting
Mon 27th November 2017 Dinner - Ladies Night - Katie's Surprise
Mon 20th November 2017 Dinner - Speaker Councillor Karin Sedgewick
Mon 13th November 2017 Dinner - Speaker Cameron Fairburn on RYLA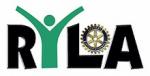 Cameron will relate his experiences at this year's Rotary Young Leaders Award residential week
Mon 6th November 2017 Dinner - Business Meeting
Mon 30th October 2017 Dinner - Dominoes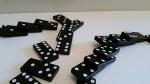 Mon 23rd October 2017 Dinner - Speaker Andrea Hunter- Ladies Night
Mon 16th October 2017 Dinner - Speaker Rev Michael Hepper on Kings Club
Mon 9th October 2017 Dinner - Speaker David Bamford
Mon 2nd October 2017 Dinner - Business Meeting
Mon 25th September 2017 Visit to Foxglove Covert
Mon 18th September 2017 Dinner - Speaker Harry Jarvis
Mon 11th September 2017 Dinner - Speaker Brian Dookes
Mon 4th September 2017 Dinner - Business Meeting
Mon 28th August 2017 NO meeting- Bank Holiday
Sat 26th August 2017 Wensleydale Show
Bric-a-brac Stall & Stroke Awareness
Mon 21st August 2017 Joint Meeting with Richmond for DG visit at Castle Bolton
Mon 14th August 2017 Dinner - Jenny's Walking Quiz
Mon 7th August 2017 Dinner - Business Meeting
Mon 31st July 2017 Ladies v Gents Quoits at Bolton Arms Downholme
Followed by dinner
Sun 30th July 2017 JAMES HERRIOT COUNTRY TRAIL RUN 30th July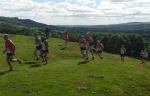 Entries are now closed and we are full so there will be NO ENTRIES ON THE DAY.
Sorry for any disappointment but as we are limited by parking please don't arrive on chance.
Many thanks for your superb support
read more...
Mon 24th July 2017 Dinner - Speaker Prof Lynn Holmes on Stroke Awareness
Mon 17th July 2017 Dinner - Speaker Dr Upendra Somasundram
Dr Somasundram is a retired cardiologist who worked at the Friarage Hospital for many years. He is now Chairman of the Friends of the Friarage.
Mon 10th July 2017 Dinner - Speaker Terry Hailwood on Low Mill
Mon 3rd July 2017 Dinner - Business Meeting
future
calendar
district events
local events