Future meetings and events
Fri 29th March 2019 at 14.30 - 15.30 St Cuthbert's Junior School 'Bake-off' competition
Members have been invited to come along to act as judges for the culinary efforts of the Junior School pupils. Please arrive slightly early!
Sun 31st March 2019 at 09.00 - Fri 26th April 2019 - 17.00 Easter Egg Hunt in Wells shops
43 Easter eggs will be spread around the shops of Wells, each having a letter associated with it. The 43 letters, when collected, will form a sentence about Rotary. Leaflets will be available in the shops participating.
Mon 1st April 2019 at 17.30 - 20.30 Committees (5.45), dinner and Club Council
Mon 8th April 2019 at 18.30 - 20.30 David Randon and dinner
David Randon talks about his progress from chefs' training to Concorde trials and work overseas.
Wed 10th April 2019 at 19.00 - 20.00 Defibrillator and CPR training at The Lawrence Centre

A chance to be trained on how to use a defibrillator with confidence and prior experience in the hope you will never have to consider the subject again! Also some training on CPR if there is time. Cost will be £10 per person.
Mon 15th April 2019 at 13.00 - 14.30 Lunch as guests of Inner Wheel at the Britannia Inn
Lunch and speaker from SS Great Britain in Bristol, guest of the Inner Wheel, meeting at the Britannia Inn on Bath Road.
Sat 27th April 2019 at 15.00 - 17.00 Afternoon tea at Wells Museum to draw the winners of the Easter Egg Hunt.
Entry forms for all those who complete the Easter Egg Hunt will be entered into a draw, to be made during the tea party.
Mon 6th May 2019 at 12.00 - 15.00 Pop-up Shop at the Recreation Ground
The Dream Team runs a stall to move on unnneeded items and raise money for Rotary charities.
Mon 13th May 2019 at 17.30 - 20.30 Committees (5.45), dinner, AGM and Club Council
Mon 20th May 2019 at 16.00 - 21.00 Guided tour of the Bishop's Palace garden with Head Gardener, followed by dinner and talk at the Swan. Inner Wheel is joining us.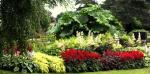 The tour will be begin at 1600 and then the group will move across to the Swan for dinner at the usual sort of time. Members and guests may join us there for the after dinner talk, also to be given by James, the Head Gardener at the Bishop's Palace.
Thu 23rd May 2019 at 19.00 - 22.00 Curry and Beer Evening at Wedmore Village Hall
Tom Dunn, of Bath Rugby Club, will talk about his professional life as a player and a raffle / auction will be held in aid of Cancer Research UK.
Fri 31st May 2019 at 11.00 - Sun 2nd June 2019 - 18.00 Visit to twinned Rotary club and Rotary International Conference
Satzgitter-Wolfenbuttel-Vorharz, our twinned Rotary Club, has invited us over for a weekend, with a day trip to the RI conference in the (fairly) nearby Hamburg. We shall be staying with Rotarians for the visit and travelling from Bristol Airport.
Mon 3rd June 2019 at 17.30 - 20.30 Committees (5.45), dinner and Club Council
Mon 10th June 2019 at 18.15 - 20.30 Martin Jones speaks about modern slavery after dinner
Martin is an investigator for the Gangmasters and Labour Abuse Authority which is working very hard to raise awareness of the reality of slavery in modern day UK. There are more slaves in the twenty first century than at any other time in history.
Mon 17th June 2019 at 18.30 - 21.00 Club Assembly and handover with Dinner
Mon 24th June 2019 at 19.00 - 21.00 Mo-mos for Nepal's Green Pastures Hospital equipment

A talk will be given by the Nepal Trust about its work to rebuild and equip the Green Pastures Hospital, devastated in the major earthquake five years ago. Mo-mos are Chinese snacks.
Thu 4th July 2019 at 10.30 - 15.00 Mock Interviews at Blue School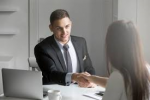 Members help to conduct mock interviews for pupils as part of their program to prepare for the outside world
Sun 14th July 2019 at 09.00 - 17.00 Boules Tournament in Wells Market Square
The annual tournament in aid of the Nepal Trust is on Bastille Day this year.
Sat 24th August 2019 at 12.00 - 17.00 Meet the Sikhs on the cathedral green
The very successful 'Meet the Sikhs' event is being repeated, but has moved to the Wells Cathedral Green. The same turbans, dancers and food will showcase the Sikhs but there will be storytellers as well for the children - of all ages!
Sun 1st September 2019 at 11.00 - 16.00 Emergency Services Day
More than a dozen different, local organisations which provide emergency services will assemble and provide an opportunity to celebrate their work and contribution to the local community.
Sat 12th October 2019 at 09.00 - 18.00 District Conference 2019
The one day format has been adopted again for 2019, with golf and / or a dinner the day before and a celebratory dinner on the Saturday evening. Accommodation will be available for either / both evenings at the venue.