Future meetings and events
Wed 11th December 2019 at 18.30 - 20.00 2nd Lt Samantha Wapples : Woodlesford Army Cadet Force
Army Cadet Canadian Exchange 2019
Fri 20th December 2019 at 12.00 - 14.00 Club Christmas Lunch
Cosmopolitan Hotel - remember to book your lunch. This is a prepaid meal, no cashier on the day
Fri 3rd January 2020 at 12.30 - 14.00 The Reverend Canon Sam Corley : Rector of Leeds
New Year Message
Fri 10th January 2020 at 12.30 - 14.00 Rebecca Smith: Bramley Mermaids Club
A Tale of Mermaids in Leeds
Fri 17th January 2020 at 12.30 - 14.00 Committee Meetings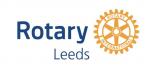 1330 Cosmopolitan Hotel - after lunch
Mon 20th January 2020 at 18.30 - 20.00 Young Citizen Award Ceremony

Rotary Leeds makes awards to outstanding young people from schools and youth organisations in the district who give exceptional service to their community.
Thu 23rd January 2020 at 17.15 - 19.00 Council Meeting
Park Plaza Hotel
Fri 24th January 2020 at 12.30 - 14.00 Mrs Sue Oliver : MHA Live at Home Community Support Project
Combatting loneliness and social isolation among vulnerable older people in Leeds
Fri 31st January 2020 at 12.30 - 14.00 Rtn Michael Scorgie: Past President Rotary Club of Pontectract
" The Sweet Smell of Success"
Liquorice & Pontefract.
Sat 1st February 2020 at 09.30 - 12.30 District Council, Fulford, York

Fri 7th February 2020 at 12.30 - 14.00 Laura Riach: Centre Fundraising Manager Yorkshire at Maggie's Centres.
The new Maggie's centre at St James' Hospital
Fri 14th February 2020 at 12.30 - Wed 12th February 2020 - 14.00 TBA
Speaker and Topic to be Advised
Fri 21st February 2020 at 12.30 - 14.00 Ms Jackie Chrouch: Support and Outreach Worker : The Joanna Project
We work with hard to reach women who are facing multiple disadvantages; women, trapped by life controlling addictions, often involved in street prostitution with all the exploitation and danger that involves.
Fri 28th February 2020 at 12.30 - 14.00 TBA
Speaker and Topic to be Advised
Fri 6th March 2020 at 12.30 - 14.00 Committee Meetings
1330 Cosmopolitan Hotel - after lunch
Fri 13th March 2020 at 12.30 - 14.00 Professor Mark Seaward: University of Bradford
A bit of smut: the early days of monitoring air pollution in Leeds
Thu 19th March 2020 at 17.15 - 19.00 Council Meeting
Park Plaza Hotel
Fri 20th March 2020 at 12.30 - 14.00 TBA
Speaker and Topic to be Advised
Fri 27th March 2020 at 12.30 - 14.00 TBA
Speaker and Topic to be Advised
Fri 3rd April 2020 at 12.30 - 14.00 TBA
Speaker and Topic to be Advised
Fri 10th April 2020 at 12.30 - 14.00 TBA
Speaker and Topic to be Advised
Fri 17th April 2020 at 12.30 - 14.00 TBA
Speaker and Topic to be Advised
Fri 24th April 2020 at 12.30 - 14.00 Annual General Meeting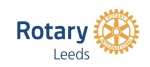 1330 - Cosmopolitan Hotel After Lunch - All Members
Fri 24th April 2020 at 12.30 - 14.00 TBA
Speaker and Topic to be Advised
Fri 1st May 2020 at 12.30 - 14.00 Committee Meetings
1330 Cosmopolitan Hotel - after lunch
Fri 8th May 2020 at 12.30 - 14.00 No Meeting : 75th anniversary of V.E. Day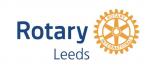 Statutory Holiday changed to coincide with V.E. Day
Fri 15th May 2020 at 12.30 - 14.00 TBA
Speaker and Topic to be Advised
Thu 21st May 2020 at 17.15 - 19.00 Council Meeting
Park Plaza Hotel
Fri 22nd May 2020 at 12.30 - 14.00 Club Assembly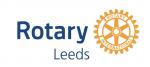 1330 - Cosmopolitan Hotel after lunch
To be Confirmed
Fri 29th May 2020 at 12.30 - 14.00 Willem Perkins: Cooke-Webster Music Prize Winner
Willem will perform for the club following lunch
Fri 5th June 2020 at 12.30 - 14.00 TBA
Speaker and Topic to be Advised
Fri 12th June 2020 at 12.30 - 14.00 TBA
Speaker and Topic to be Advised
Sat 13th June 2020 at 09.30 - 12.30 District Council, Fulford, York

Fri 19th June 2020 at 12.30 - 14.00 TBA
Speaker and Topic to be Advised
Sat 20th June 2020 at 19.00 - 22.00 Club Presidents Event in aid of Maggies Centre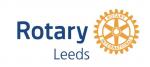 Details of the event, location and timing will be confirmed shortly
Fri 26th June 2020 at 12.30 - 14.00 TBA
Speaker and Topic to be Advised