Club President 2013 - 2014
Rotarian Helen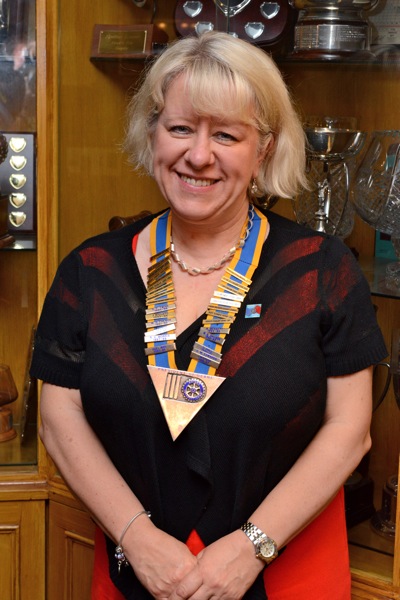 Ricketts commenced her year as President of Basingstoke Deane Rotary Club on the 25 June 2013.
This was celebrated at the club meeting that night when the outgoing President Julian Ricketts, formally handed over responsibility, along with the Presidents chain of office to Helen, who coincidentally just happens to be his lovely wife.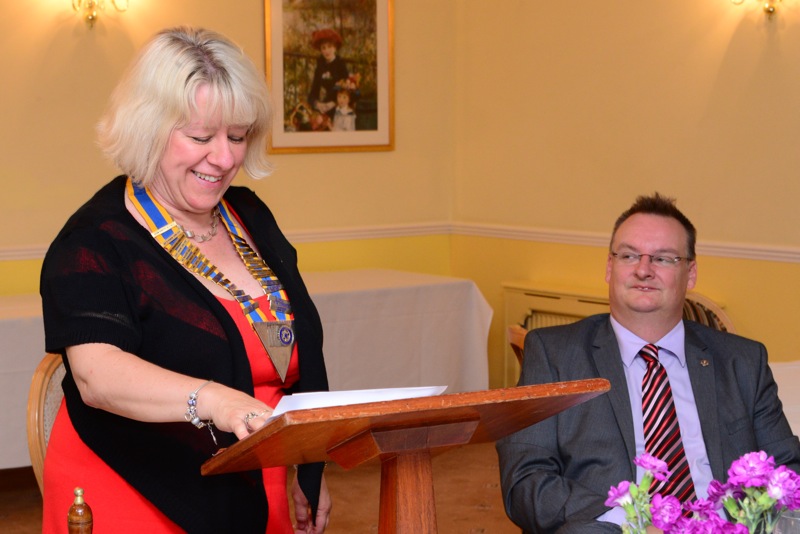 Club President Helen Ricketts
President Helen addresses her first meeting in her term of office.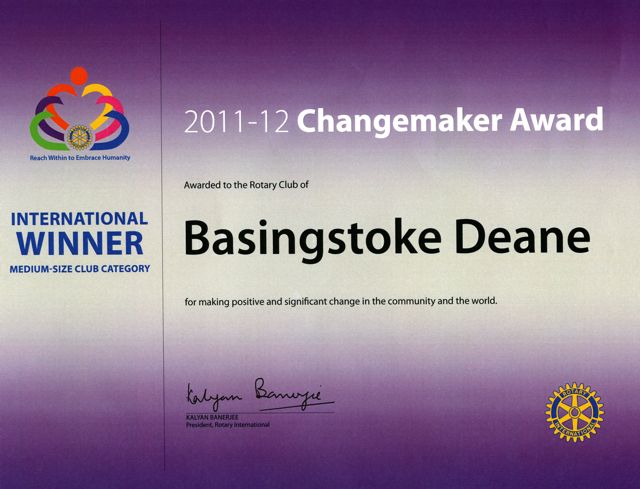 President Kalyan Banerjee has awarded the Rotary Club of Basingstoke Deane with The Changemaker Award.
We are officially the best medium- size Rotary Club in the world!