Welcome to the website of the Rotary Club of Furness
What is ROTARY ? We are ONE of 73 Rotary Clubs in the NW of England, serving their local, regional, national and international communities.
Come and visit us and FIND out more about ROTARY and what we do !
Rotary is about making new friends. We are always seeking NEW members, click here for our Contact Form and in the drop down box select Membership then send us a message & our Membership Officer will get back to you.
LATEST NEWS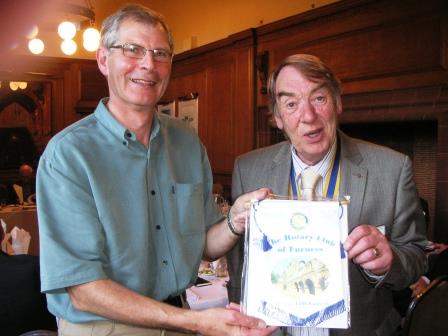 Nigel Bones visits and receives a banner from President Peter
Here it is - hot off the press, if you want to see this month's Newsletter - just click on the page to open the document, no logging necessary . Also with PAGE Turning software - (when the file has loaded, click at bottom right of page to TURN it - just like a REAL Magazine
We are a registered charity supporting organisations both local, national and international, if you wish you can help our charitable work with a donation by clicking the button below...