Featured pages
Welcome!. Menu top left - includes programme of future acivities. Orange 'button' menu on right scrolls through this page - viz- Featured pages / About us / Happening soon / Social media / etc
---
About us
View Cavalcade - the Club Bulletin of our many & varied happenings ---> Cavalcades - PDFs
For a quick digest of some recent Cavalcade items - 'Cavalcade Compact'.
Click Join in with Cavalcade Compact
--------------------------------------------------------------------------------------------------------
RECENT HAPPENINGS - REPORT OF MEETINGS - IN BRIEF


Community Street Fair August 10 2019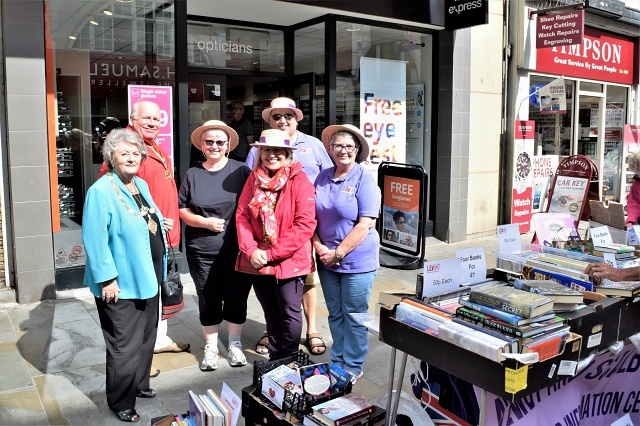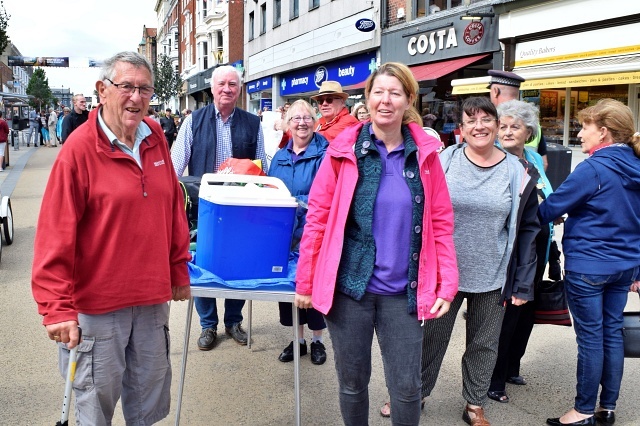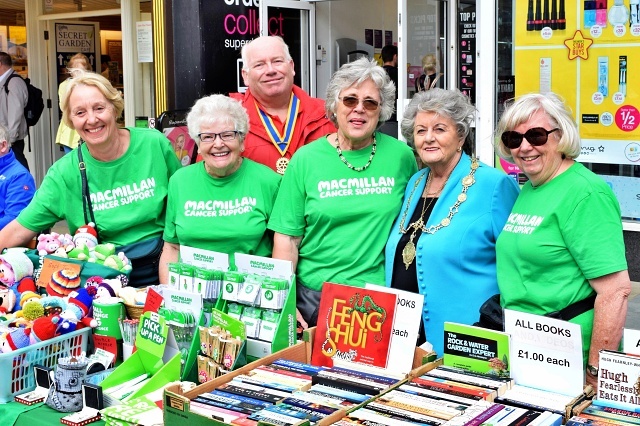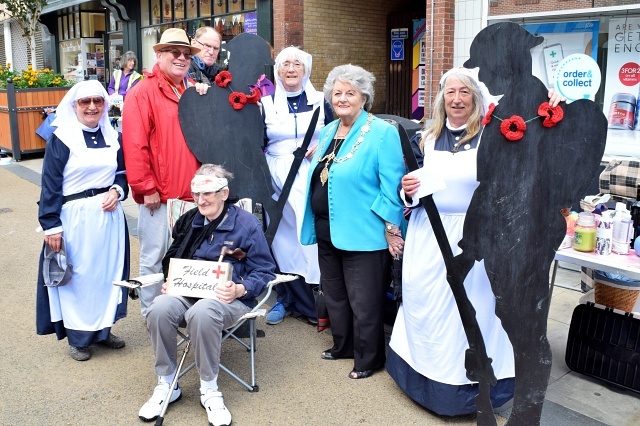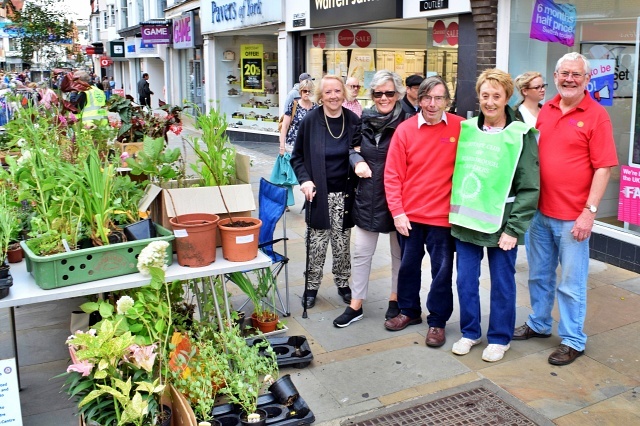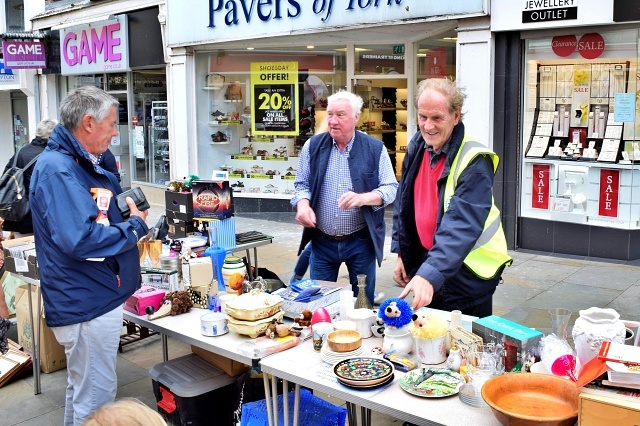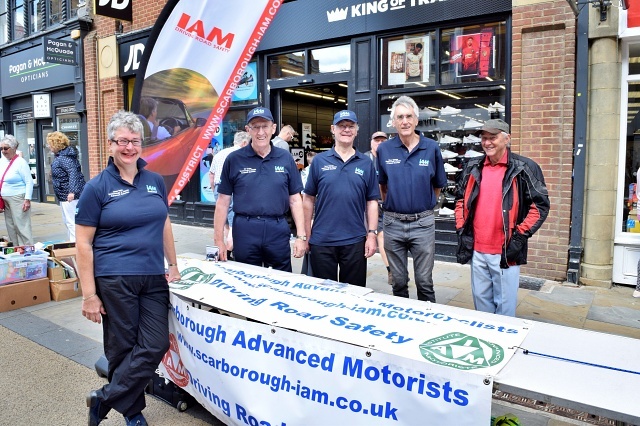 Our annual street fair in Scarborough was another successful event organised by Rotary Cavalier members Lyndsey and Keith with help from many other members. The day went well, with over 28 stalls hired out at £25 each to other charities who joined in the fun and serious business of collecting cash for their own good causes. Despite the dramatic weather change after lunch the day was considered to be a great success. Cavaliers raised about £1000 from stall hire, their own plant and bric-a-brac stall all for distribution to local charities.

Job Talk
Yorkshire and its Dialects July 10 2019
Presidential Handover Night July 3 2019
The Sawdon Golf Classic 26 June 2019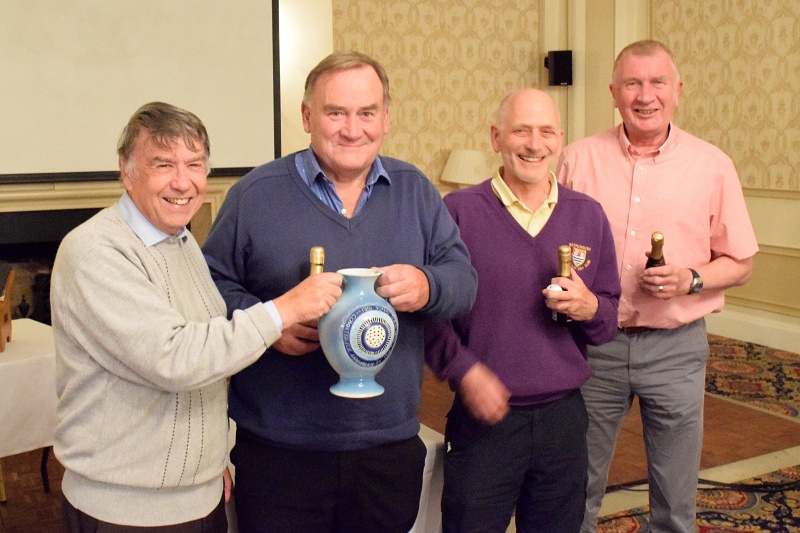 The annual Sawdon Golf Classic is held at Snainton Golf Course (don't ask!)
This event is always popular open to golfers and non golfers. John Bradley ( member) organises the event which runs very well. The idea being each team of four comprises of members who can hit the ball and those who supposedly can't hit the ball however it is not always clear who is who? Its all good fun and the missed chances are replayed back at the Downe Arms over a drink and hearty meal. Prizes are awarded to the winners and losers.
Raven Hall Fellowship Gathering June 2019
Ravenscar






International Food Fare June 2019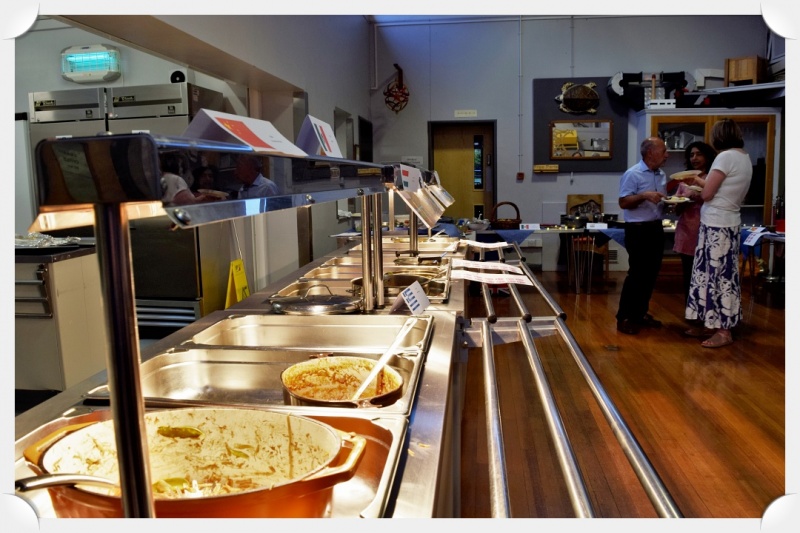 Our annual fund raising event raising much needed monies to sponser school text books and clean water for communities in Africa. Nearly £1000 collected will go a long way for these projects. Fabulous food and company, a well organised and enjoyable evening.
Hedgehoggers Cider Fair Seamer June 2019





We were invited to attend/help at this annual event organised by Dan the owner of the Hedgehoggers Cider company Seamer. Some 150 'prizes' were collected by members for the tombola and together with balls in a bucket, shove halfpenny and a raffle we collected just short of £1000. Dispite the damp ney wet conditions the 450 plus attendees enjoyed themselves drinking and dancing until late in the evening.
The unit in Scarborough is one of many scattered throughout the Country
Their objective is provide, and support the provision of education for pupils who have difficulties fitting in to mainstream education system without specialised support.
Often the children – typically age from 11 to 16 – come from disadvantaged or dysfunctional families.
The school has 50 pupils at any one time (although originally planned for 30!).
At the same time as directly providing schooling; services are provided to help mainstream schools support in helping 'difficult' pupils.
The objectives in Scarborough are nicely summed up by Headteacher Elaine Mallen
"our dedicated staff and I are committed to making a difference for pupils who are, for a variety of reasons, currently unable to access main stream education.
We work hard to offer the best service to young people, families and schools. Our small, calm and welcoming environment allows young people to feel safe and valued and we support individual needs through a personalised and flexible provision. Our aim is to enable our pupils to gain the skills and confidence that will allow them to become more successful within education and to maximise their prospects in later life"
Whilst , in general, Referral units have a mixed reputation, Scarborough Pupil Referral Service sets an example of a Service, acknowledged by outside bodies as providing services which fulfil and exceed their objectives. They demonstrate that their pupils are young people who manifest measurable success and achievement in ways that are often way beyond perceived expectation.
It is proposed that Scarborough Cavaliers commit to working with and supporting the services continued successful efforts.
For more information SEE : http://scarboroughpru.n-yorks.sch.uk
Scarborough & Ryedale Carers Resource - update by Claire Robinson
Claire Robinson gave an interesting and enlightening talk about the very broad range of services offered by the Scarborough and Ryedale Carers Resource.
She was particularly keen that we spread the word about the availability of the "Home from Hospital" service which has been introduced recently.
This helps people coming out of hospital (where everything is done for you) to an environment where even if you are lucky enough to have a carer much more self sufficiency is needed.
The Carers Resource will help to bridge the gap and act as a gateway to other practical services which may be useful – to the carer and the cared for.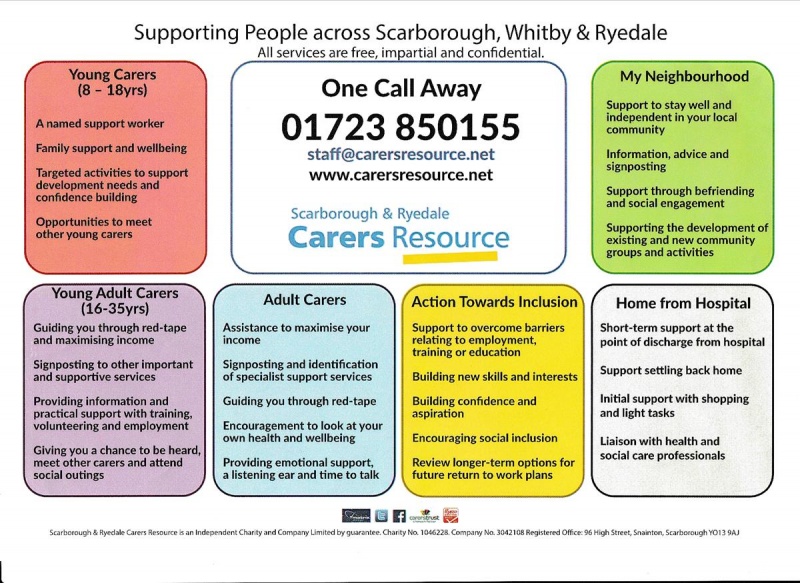 Spirit of Yorkshire, Hunmanby, North Yorkshire
Club members, guests and hangers on were expertly conducted through the process of producing a fine single malt whiskey at the Spirit of Yorkshire distillery, Hunmanby on 10 April, a fine balmy evening. The Spirit's target is to produce, from locally grown barley and from local spring water, Yorkshire's first single malt. The distillate can truly be called whiskey once it has lain undisturbed in barrels for three years; a date now fast approaching. Towards the end of the tour we were given the opportunity to sample the work in progress at several stages of its maturity. Immediate comments indicated a wide range of opinion; useful for paint brushes says P, an acquired taste says PP, coming along nicely says the Caledonian duo, indeed, a semblance of the true stuff.
Next, being fortified, it was onward and upward to the Piebald Inn along Sands Lane to gorge on our personal selection from the list of 51 pie recipes, all made on the premises. Generous servings left us all unable to tackle a desert.
You can judge the success of one of our away days by the noise through dinner; it was deafening. Well done Tom and thanks for organising all this.
Report by John Walker, club member.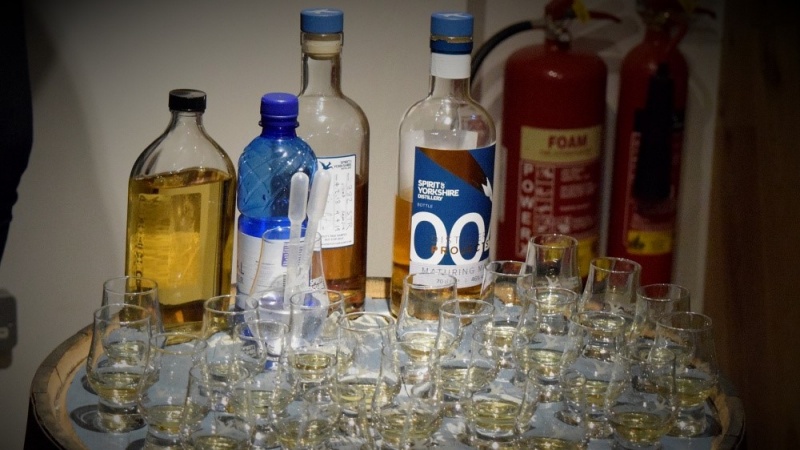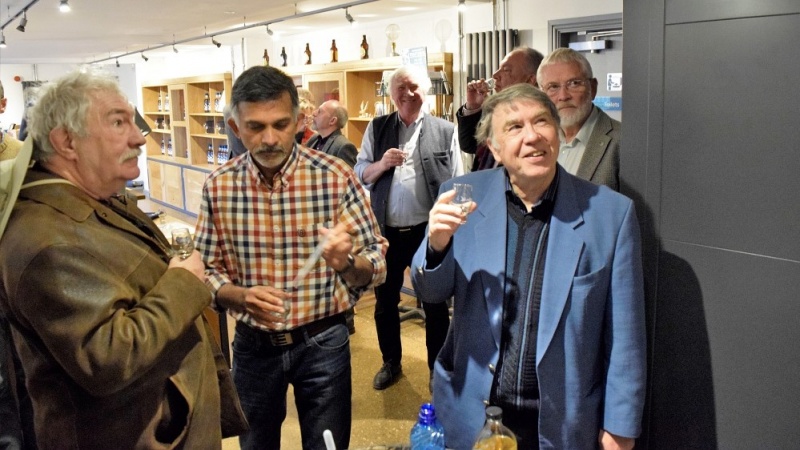 Members could not believe how small the samples were!
Rotary in a nutshell - the "in the lift" description & FAQ's
The Rotary network extends all over the world with headquarters in Chicago. In the UK all clubs are under the umbrella of Rotary in Great Britain and Ireland (RIBI), and are grouped into geographical districts. Rotary Club of Scarborough Cavaliers is within district 1040 covering Yorkshire, Humberside and North Lincolnshire and having over 100 clubs and 3,000 members.
A shared mantra is the aim of "Service above Self". In practice this means individual clubs working to contribute to their local community often supporting local causes financially or 'in kind' with practical help, for example, acting as a trustee.
Influence can be spread farther afield by working in co-operation with othe clubs in the same geographical district and indeed on an international scale by contributing towards worldwide projects (led by Rotary Foundation) - perhaps the most well known of these is the campaign to eradicate polio. Rotary have been a leader of this aim for many years.
Our major fund raising (and fun) events are Community Fair, Dragon Boat races and (recently) tombola/games at the CAMRA Real Ale Festival. Other events (focussing on youth and in liaison with other local Clubs) include Youth Speaks, Technology tournament and Young Chef. Every August we orgaise Commu nity Fair - taking over the pedestrian precinct in Scarborough son tha local charities can showcase their work - and often raise some money as well.
---
Our club meets weekly at the Downe Arms in an informal and welcoming atmosphere with good fun, fellowship and food
---
Please follow our twitterings: (wip!)
Please look at our Facebook page and click the "LIKE" link below:-
TO UPLOAD a PDF INTRODUCTION TO OUR CLUB, click below:
Introduction: Scarborough Cavaliers - What do they do?
Frequently asked questions about Rotary - (accurate for this club but may not apply to other nearby clubs)
| | |
| --- | --- |
| Are there induction 'rituals'? | Never have been never will be. A new member is formally introduced to the Club and says a few words if they wish. All new members are just asked to give a short talk about their work &/or hobby interests, at an agreed date. |
| Can ladies join? | Very welcome indeed at our Club, although there are still more men than ladies. |
| Do I have to pay to be member? | Yes. There is an annual subscription plus an optional donation to the Rotary Foundation (funding larger international projects). Plus we need to pay the Downe Arms for feeding us !! |
| Do you need to come every week? | No. Come when you can and contribute when you come. |
| How do I find out more? | Contact the Secretary, or another member and come along to a couple of meetings as a visitor; then give us the nod if you want to find out more. |
| How many members are there? | 39 |
| What is the dress code? | 'Smart casual' - interpreted by menfolk as jacket but not necessarily tie. |
| When do you meet? | Weekly on a Wednesday |
| Where is it? | Usually - Downe Arms, A170 @ Wykeham. |
Happening soon...
Meetings and events happening soon
Sunday 22nd September 14.00
Singing for the Brain - Concert
---
Afternoon Concert at South Cliff Methodist Church. Free admission. Donations to Alzheimer's. Raffle
details
Wednesday 25th September 19.00
Job Talk - George R
---
Reception : Kavita V & Alan C; Grace & host : Venkatesh Vote of thanks & media report Roger Chapman. Meeting organisers for October = John Bradley and Kavita
Wednesday 2nd October 19.00
TBC
---
Reception : Tony Stevens & Rhien Cocker; Grace & host : Bob Thompson Vote of thanks & media report Richard C. Meeting organisers for October = John Bradley and Kavita
Wednesday 9th October 19.00
Falcoln In - social evening
---
Reception : TMark S & Paul de V; Grace & host : George R Vote of thanks & media report Keith Dobbie. Meeting organisers for October = John Bradley and Kavita
Friday 11th October 09.30 - 14.00 Sunday 13th October
District Conference at the Spa
---
Annual conference - many interesting items
Monday 14th October 18.00
Council meeting
---
Deepdale avenue
Wednesday 16th October 19.00
Club feedback from Council meeting of 14 Oct
---
Business meeting including feedback from last Council meet. Reception : Ramaswamy & David F; Grace & host : Geoff Mountfield Media report Richard G. Meeting organisers for October = John Bradley and Kavita
---
---
---
Rotary News
Be part of a global network of volunteers, trying to make the world a better place. Please also see the 'links & news' page for information from the local district and live feeds from Rotary International and Rotary International in GB&I.
Family Rotary club use skills to kick-start local charities
---
Rotary members unite to tackle world hunger
---
---
Meetings & Venue
Where and when:
We meet on Wednesdays at 1900 for 1930
(
Visitors are welcome; please contact John Dudley on 01723 366 375 if you'd like to attend.
)
The Downe Arms Country Inn,
Main Road,
Wykeham,
Scarborough
YO13 9QB
01723 862471