Gerry Lambourne QPM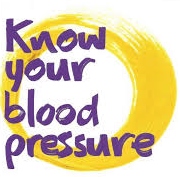 With great sadness we report the recent death of Past President Gerry Lambourne. Gerry joined the club in 1980 following his retirement from the Metropolitan Police. He was Club President in 1986-87 and a very effective Speakers' Secretary until 1999 when a stroke reduced his ability to get to our meetings.
Born in 1924, Gerry grew up in Laleham after his parents moved here from Henley on Thames. He followed a family tradition of police service, starting as a Met Police beat officer in Notting Hill. He was however soon promoted into service at New Scotland Yard where he joined the Fingerprint Department. While there he instituted several key innovations, particularly in fingerprint recording and storage, and got to take the fingerprints of H M The Queen and Prince Philip on a visit they made to a police exhibition, but he is best remembered for his forensic evidence in the 1964 conviction of the Great Train Robbers. The robbers had been based at Leatherslade Farm, Buckinghamshire and had fled with their loot before the base was discovered. Although they had cleaned off most of their fingerprints before fleeing they left several palm prints and, crucially, good fingerprints on a monopoly game set which they had played for real money. Gerry described the investigation in his 1984 book "The Fingerprint Story", no longer in print but said to be available on E-Bay. His work led to promotion through the department and to his appointment as Department Commander from 1975 until 1980, the year in which he was awarded the Queen's Police Medal.
Gerry's stroke was followed by the premature death of his wife, June, who he had first met when cycling with her to school. He soldiered on after her death, continued to live in their Laleham Road home, regularly wrote letters to the newspapers, and was often to be seen doing his shopping in Staines Town Centre.
His funeral service at All Saints Church Laleham, where he and June had married, was filled with family and friends who heard heartfelt tributes from his family and a former police colleague, Norman Newson, and a moving poem written and spoken by his granddaughter Claire.
Gerry is survived by Claire and his daughter Jane, to whom we extend our deep sympathy.
More news from Rotary
The Rotary Club of Staines is once again repeating its annual programme to donate a copy of the Usborne Illustrated Dictionary to the current Year 5 pupils in the schools in Staines and Laleham.
The presentations have been made at schools with a Year 5, with every pupil in the year receiving a copy of the dictionary. This is an appealing and highly informative book, with full colour illustrations, which is hoped, will prove to be a great hit with the children.
The club has raised thousands of pounds for charities and good causes over the years, and its members give freely of their time and effort to help many organisations.
A number of local charities have benefited from donations made by the club, including Daybreak, Home-Start, the Spelthorne MS Society, the Staines Parochial Charities, the Surrey Community Development Trust and Voluntary Action in Spelthorne (VAIS).
The club also has a strong international flavour being twinned with the Rotary Club of Melun Vicomté near Paris. Just recently the clubs gave another donation to the international charity Espoir de Demain. The charity's main objective is to help orphans and vulnerable children in Porto Novo in Benin to go to school or in some cases to do an apprenticeship, and to receive needed psychological and social support.
If you would like to find out more about Rotary or are interested in joining us, do get in touch using the 'Contact Form' at the top of this page.

In the next 30 days...
Social Media...
Rotary Club of Staines
Promote your Page too