Kirkhill Forest charity collections, 2016
Sat 3rd December 2016 at 09.00 - Sun 18th December 2016 - 15.00
Balgownie Rotarians marshal the car parks and collect for selected local charities at the site of the Forestry Commission's Christmas tree sales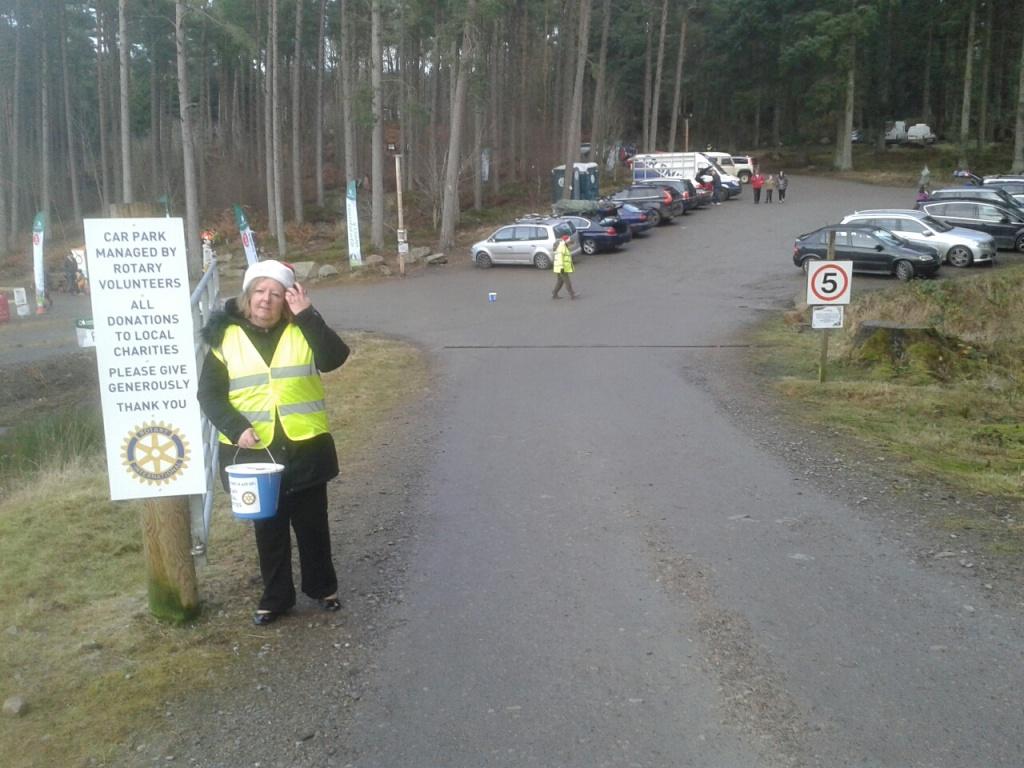 (A Balgownie Rotarian takes a break from directing traffic to chat with Santa about what he wants for Christmas.)

For twenty-five years the Forestry Commission has conducted an annual sale of Christmas trees at their Tyrebagger site.
This year the Rotarians from the Aberdeen Balgownie Club were invited to help by marshalling the car parking and we were then able to instal a Santa's Grotto and perform collections for our selected local charities.

On three weekends the members collected over £3000, one of our best-ever fund-raisers.

Rotarians have completed dismantling the Santa's grotto and offer thanks to Neil Taylor, the Communities and Recreation Ranger for Forest Enterprise Scotland, Moray and Aberdeenshire Forest District