Ways and Means
Ways & Means work to provide the Funds we need to assist our Communities
Ways & Means
Our Fund Raising Programme for the new Rotary Year is in place and will be every bit as busy as in previous years. As always, we need your help, not only to deliver these events, but also for all club members to encourage family, friends and colleagues to attend.

Our first fund raising event of the year will be our 6th Annual Charity Oktoberfest at Discovery Quay over three evenings 22nd 23rd and 24th September, from 6.00pm to late each night. Arrangements are coming together as we prepare for this event. We will once again provide a full and mixed musical programme on each of the three evenings, along with an interesting and varied selection of beers, stouts and craft lagers. Our objective, as always, is to have a bigger, better and more successful event; so look out for the separate webpage and on Facebook for booking details. Staging this event is a major undertaking on behalf of the Club and we will require as many Rotarians and their families as possible to help.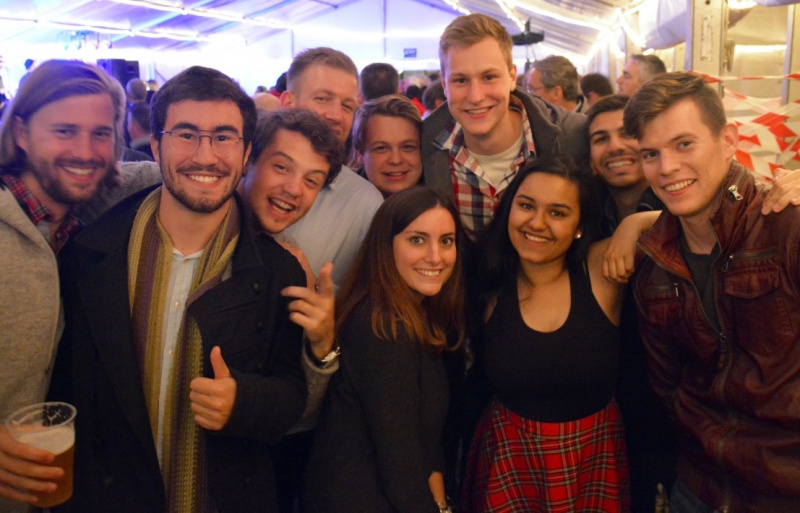 Our next event is the 31st Annual Charity Dinner in the Invercarse Hotel on Friday 28th October. This will repeat our successful format, where we will look for support from Rotarians and the wider business community to raise funds for charities through our prize draw, silent auction and main auction. The speakers this year are English cricketing legend Matthew Hoggard and John Morgan, one of Scotland's top after dinner speakers. The evening will be compered by PP Jim Patrick and the Auction will be handled in his inimitable style PP David Adam. Bookings are available now, see our website for details.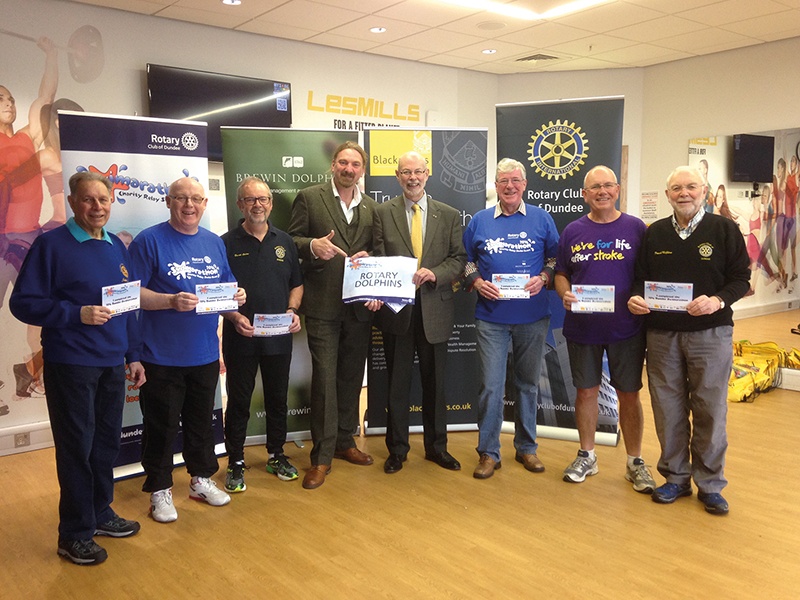 This year we have organised ourselves slightly differently and the Ways & Means Committee will have an oversight role with the Swimarathon which will take place in February 2017. This event is one of the biggest participation events we run with over 240 swimmers raising money that they can donate to charities that are of special interest to them. Our rotary Club uses the organisational skills of our members and puts them at the disposal of the local community, as well as providing some very svelt, and some not so svelt swimmers for the event. Groups of friends, 6 is the number, are encouraged to enter a team and seek sponsorship for the charity of their choice. As a guide charities have benefitted by over £15000 being raised at this event which takes place in the Olympia Swimming Pool.
We are at the planning stage of a Scots Night, which is based around the works of Rabbie Burns and the music and cultural heritage of Scotland, and we may also organise a Cabaret Night. Previous events have been based on the wonderful musical talents of the Downfield Musical Society but we have not made any decisions about this event – yet!
In June we will be holding the 9th Rotary Club of Dundee Charity Gala Day in the city centre. This event is funded by the club and has generated upwards of £3000 each year for local charities. The stalls are erected in the city centre and each charity is given one to use as they think wil give them the best return for tghe investment of their time. Some charities need fund raising, some need to raise awareness of the services they provide and use the stall to publicise their activities, and some are looking for additional volunteers to help them with their work. By getting a significant number of charities working together in the same space our Rotary Club helps many charities who just would not manage to create such an awareness, or raise so much money. To support the day there is a wide programme of entertainment, provided by singers and dancers from the local community. The event runs from 10am to 4pm on Saturday 10th June 2017.
In previous years our club has been able to help to raise over £50000, and we are hopeful that with your help we will exceed this figure this year. All of the money raised at any of our club events is used to support charity.