Tree of Light November 2014
Nearly 500 people attended the dedication ceremony on Sunday November 30th 2014. With over 500 dedications, donations raised over £5000. Dedications are displayed close to the tree and the tree remained lit until the end of December 2014.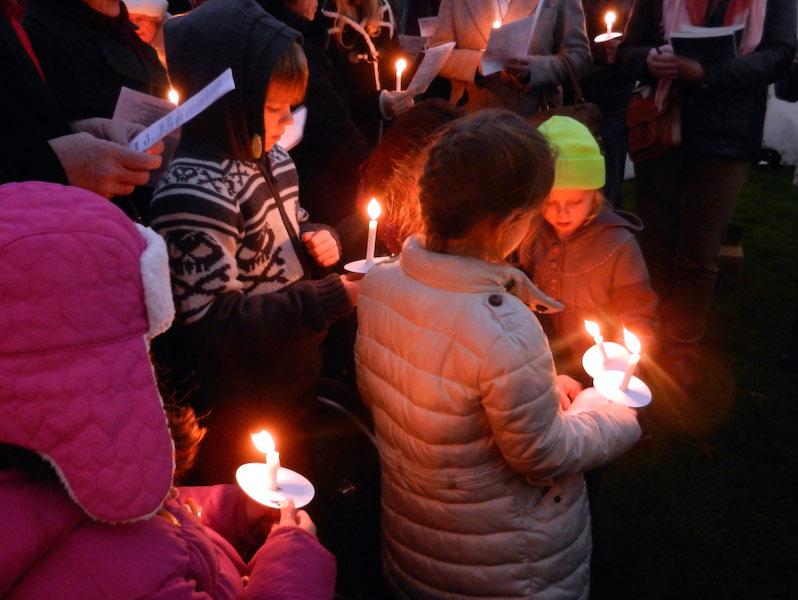 Show related pages
The annual Tree of Light service in memory of lost loved-ones took place on November 30 in Princes Risborough.
Residents were invited to make a dedication in memory of lost loved-ones at the service in the gardens on the corner of Duke Street and New Road and over 500 turned out to remember those who have passed away.
Trevor Fitch, Rotary President, said: "The opportunity to remember loved ones in such a worthwhile way at this special time of year has become a much appreciated feature in the town in the build up to Christmas."
The service was led by James Tomkins, vicar of St Dunstan's Church in Monks Risborough and the lights were switched on by Wally Woolf, Deputy Chairman of the Town Council. The Tree of Light remained lit until the end of December and the list of dedications were displayed close to the tree.
This year's service raised over £5,000 for Rennie Grove Hospice Care and other Rotary charities - a record amount in the seven years that the Rotary Club of Princes Risborough have been running the event. In that time this popular annual event has raised more than £28,000 for good causes.