International
We support humanitarian causes worldwide. An international network of clubs in over 200 countries provides an invaluable source of local knowledge and assistance. This ensures projects are delivered efficiently and effectively.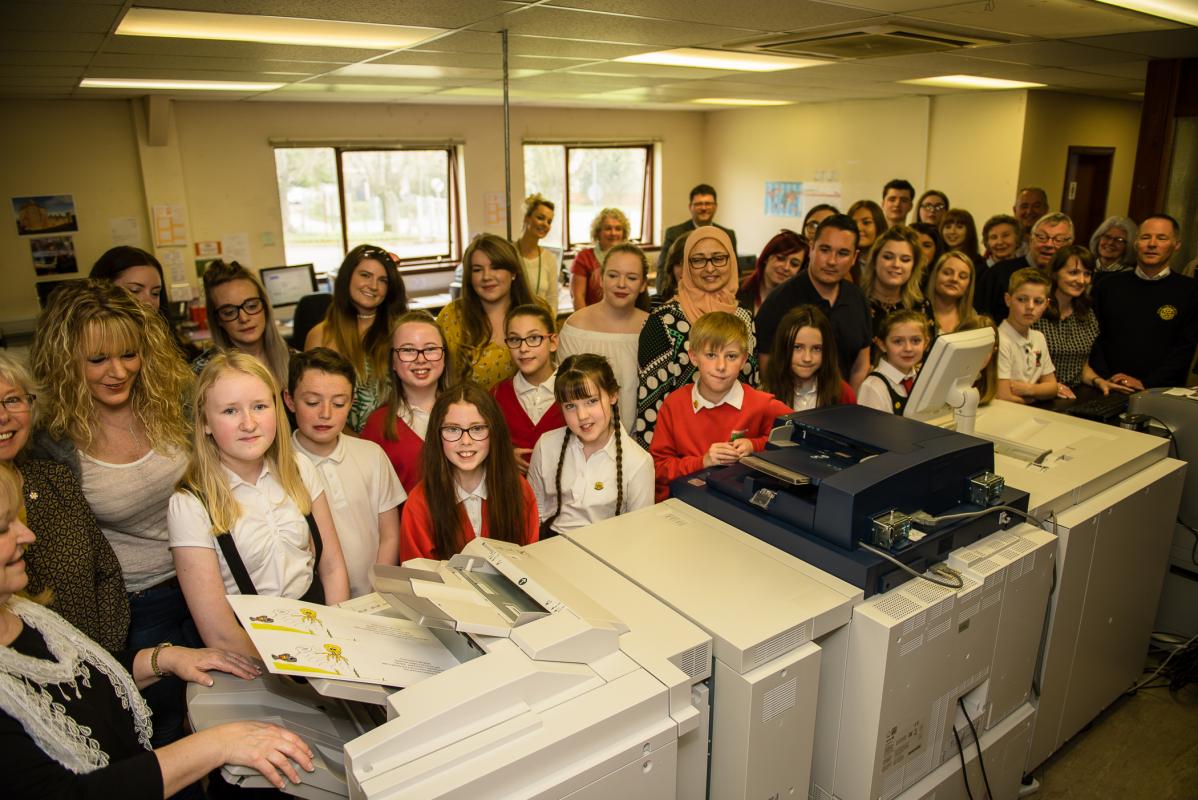 During 2017and 2018 the International Committee of The Rotary Club of Dumfries has been working on our Story Box Project.
As Rotarians, we are always looking for projects that have a lasting impact and promote our causes, one of which is to improve education. Our goal is to strenghten the capacity of communities to support basic education and litracy, reduce gender disparity in education, and increas adult litracy.
Childcare Learners at Dumfries and Galloway College have previously been involved in collections of clothes, toys and books which were shipped to Sri Lanka to support schools and in particular orphans.
The Rota Kids of Troqueer Primary School have been heavily involved in the raising of funds for educational materials for their partner school of Kagimba in Kenya.
Given the work of staff and students at the College and the work of Torqueer Primary, within the International Committee we recognised a potential project of work to support the development of literacy in Kenya and Sri Lanka, whilst also supporting the developed learning of our students at the college and with the pupils at Troqueer Primary in relation to Leadership, Play Learning and the development and the promotion of Language and Literacy.
We have developed Story Box's which are large colourful boxes containing quality childrens books, written, illustrated and develpoed by this project, with supporting materials to stimulate reading activities. These have suucesfully been completed and dispatched to Kenya and Sri Lanka.
The five story books develeoped are now being prepared into a Boxed Set and will be avaialble for sale on the lead up to Christmas 2018 with a view to raising funds for further educational projects abroad.
Please visit our Facebook page "Dumfries Rotary Club Dumfries" to see the full story and photos of the StoryBox Project which demonstrates the success of collobarative working with our local students and business.
If you would like to purchase a set of books then please contact us.
Our International Committee members this year are : Graham Edwards (C), Julian Cowie, Dave Evans, Jim Henderson, Alisdair Miller, Arthur Murphy.