Showcasing Our Activities
Providing members of the public with information about Rotary and promoting the Club's service projects and activities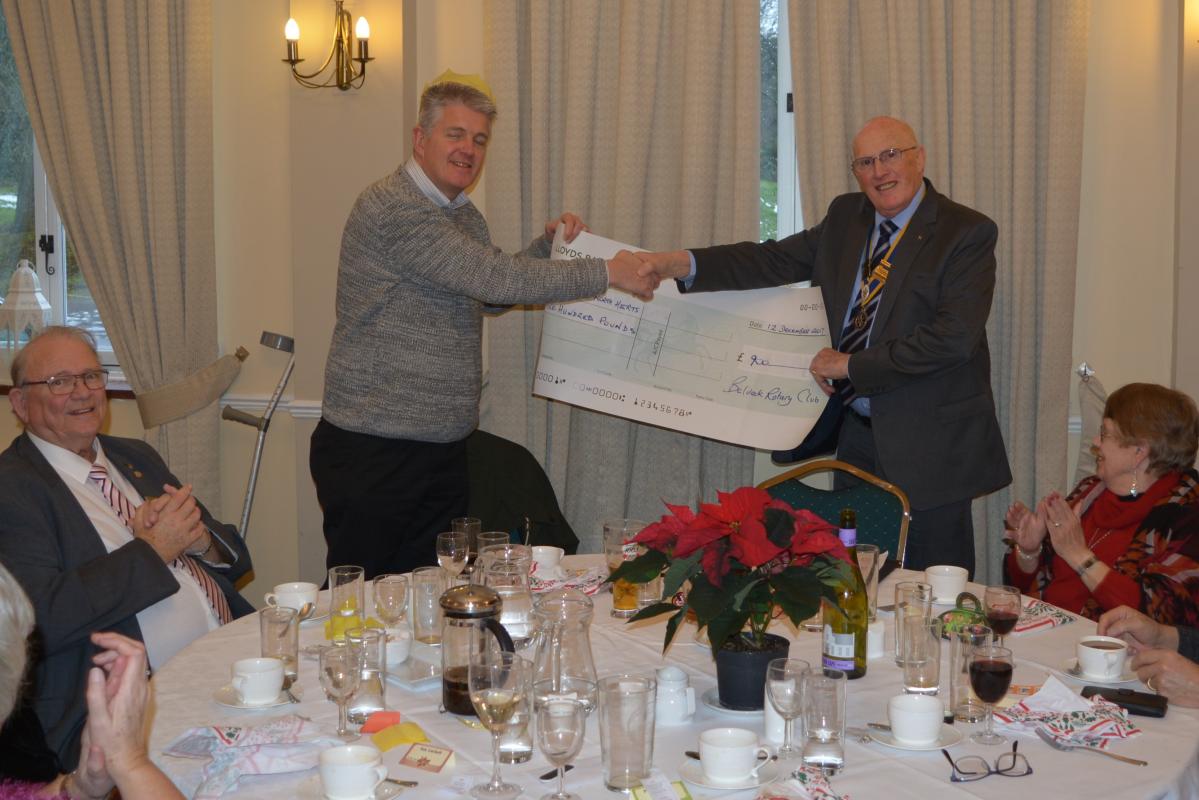 Recent Press Releases
Rotary in Baldock supporting Macmillan
Cysticfibrosis (CF) is a life-shortening genetic condition that slowly destroys the lungs and digestive system. It is an inherited condition caused by a faulty gene. One cannot catch cystic fibrosis or develop it in later life. For someone to has CF, they must inherit a copy of the faulty gene from each of their parents. The faulty gene is carried by 1 in 25 people and there are 10,500 people living with cystic fibrosis in the UK. Each week five babies are born with the condition.
More information is available from www.cysticfibrosis.org.uk
Donation to the Summer Holiday Club
Baldock Rotary Club continued its practice of supporting local community groups by making a donation to the Christchurch Summer Holiday Club.The club, which will be moving from the Town Hall to Knights Templar School this year, runs from Monday to Friday for two and a half hours each morning and is established to provide activities and social experience for primary school-age children during the summer holiday. The club theme for this year is the Olympics and they will decorate the school hall accordingly and will incorporate crafts, sports, songs, bible stories, dramas, and games (sometimes very messy!).
They also like to involve secondary school children as 'helpers'. These young helpers have the opportunity to do something constructive and generous, by helping to serve the younger children through supervising and by contributing towards the drama, sports, crafts, and media technology.
For more details about the Summer Club please contact Nick Vagg-Williams, Christchurch Youth and Children's Worker Tel: 07946202928 E-mail: nick@cc-b.uk
The photograph shows from left: Mick Williams, Rotary Vice-President, Christchurch Minister Chris Jenkins, Rotary President Rob Cusworth and Christchurch Children and Youth leader Nick Vagg-Williams..
Sandon School - Rotary Young Writer Award
Thechildren of Sandon JMI School gave a raptuous welcome to Rotary DistrictGovernor Prue Dixon and Baldock Rotary President Rob Cusworth when they visitedthe school to present certificates to 24 children who had entered the RotaryYoung Writer Competition. The children had all written their own compositionson the theme "My World is Beautiful" and five of their best entries wereentered into the higher District 1260 (Beds, Bucks and Herts) competition.
District Governor Prue told the children about her role in Rotary and encouraged them to read and write. President Rob Cusworth complimented Sandon School and the children for their enthusiastic response to the competition and presented acheque to Head Teacher Margaret Gilbert to be spent on the school library.
Young Writer is one of several Youth Competitions and services offered byRotary locally and nationally and schools should contact their local RotaryClubs for more details.
Rotarian Bert Biggs - Achieves 50 years in Rotary
Bert was born in 1925 and brought up in Cambridge. He attained a place at London University and became a qualified Pharmacist in 1945 which he carried through into his military service. After being demobbed in 1950 Bert resumed his pharmacy career whicheventually led to becoming company director. He retired in 1990.
During his Rotary service, which began in 1966, he served as President of Baldock Club in 1974 and 1996 and has served on most, if not all, committees over the years most notably as Chairman of Foundation. Due to his work he left Baldock Rotary Club in 1983 and became a Founder member of Hitchin Priory Club, returning to Baldock in 1990 and achieving a Paul Harris award in 2003. Bert has been married to Phyllis since 1950 and has two children, five grandchildren and three great grandchildren.
 
 


Where We Publicise
Comet

Herts Mercury

Baldock Mail

Stotfold News

Advertiser

Local Radio

Poster Campaigns